>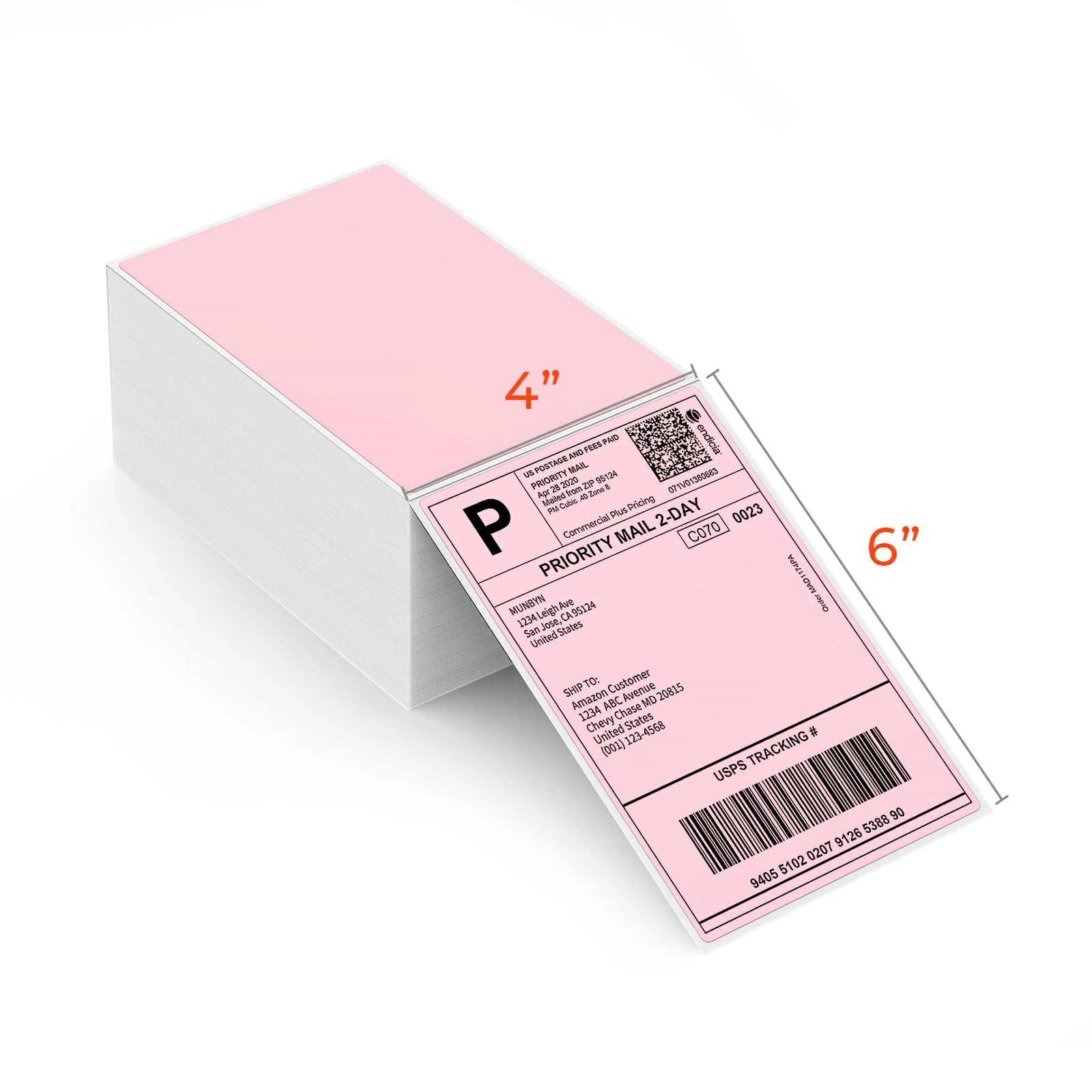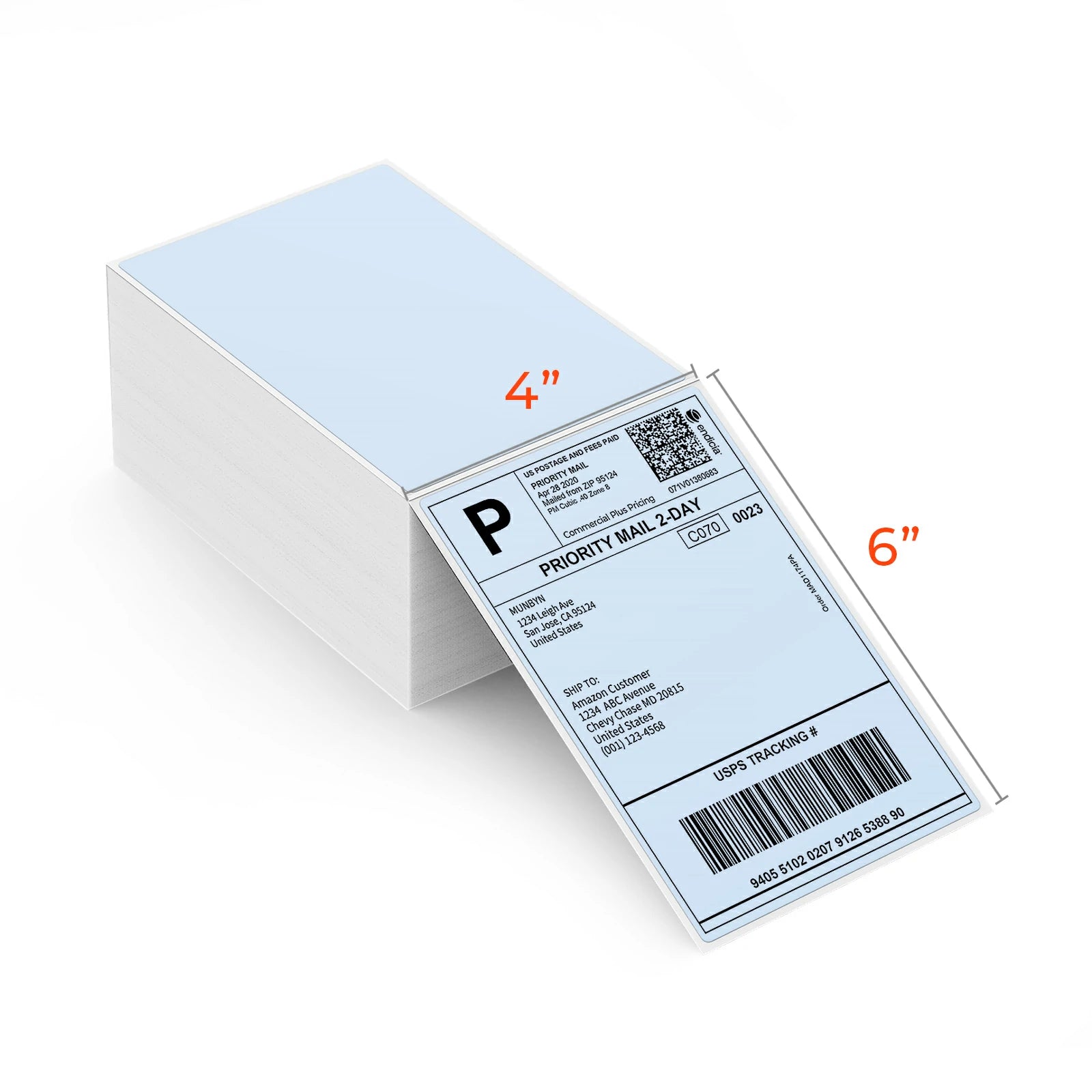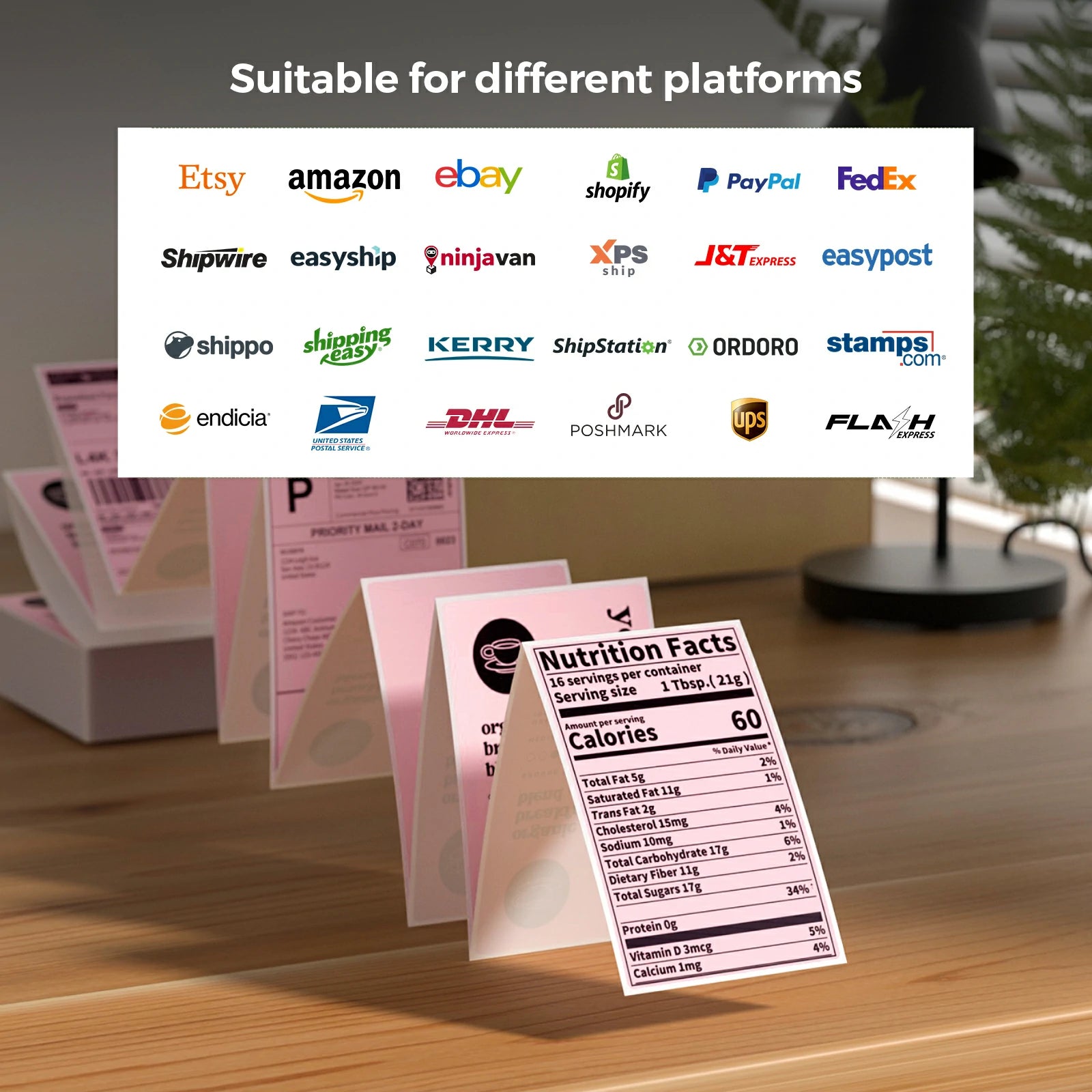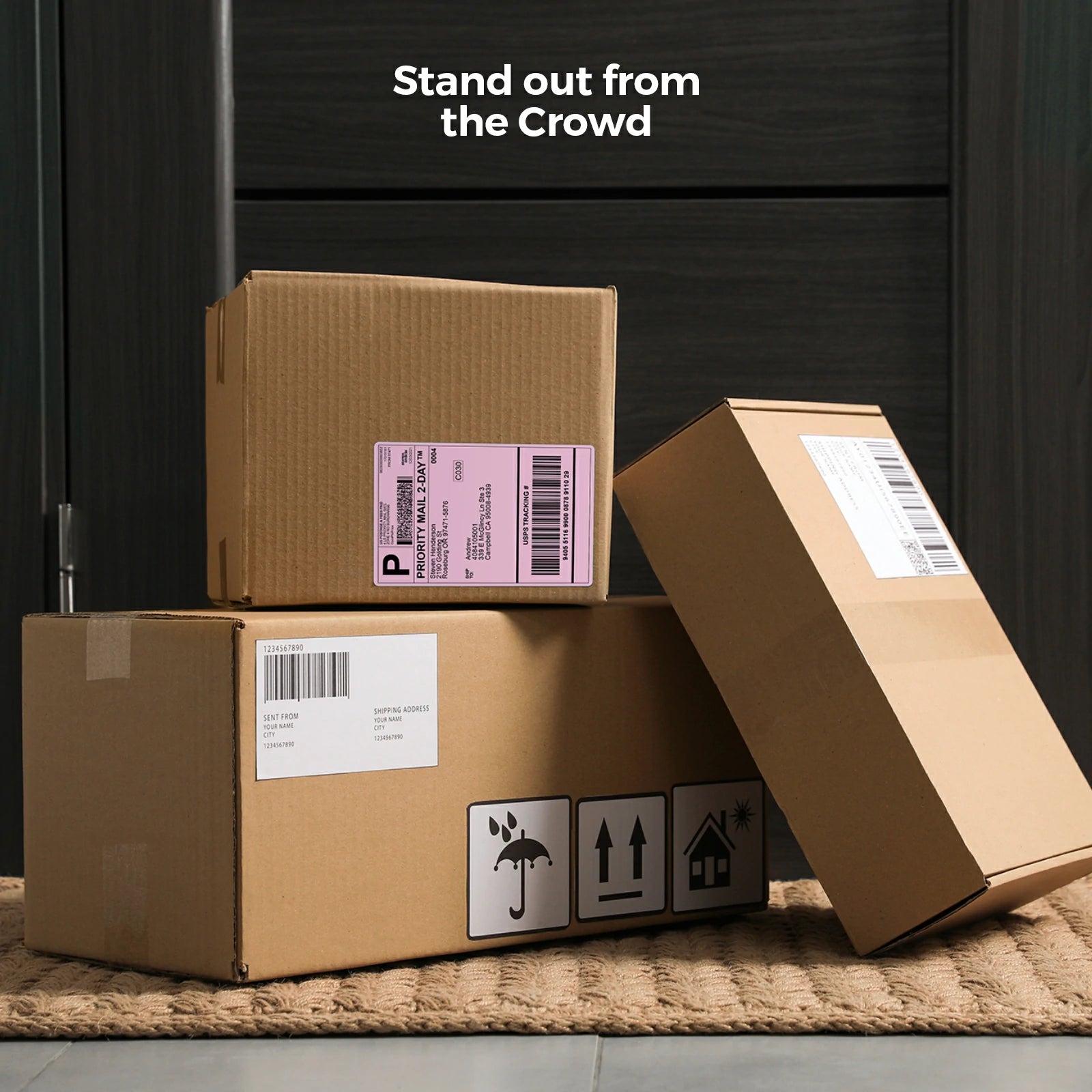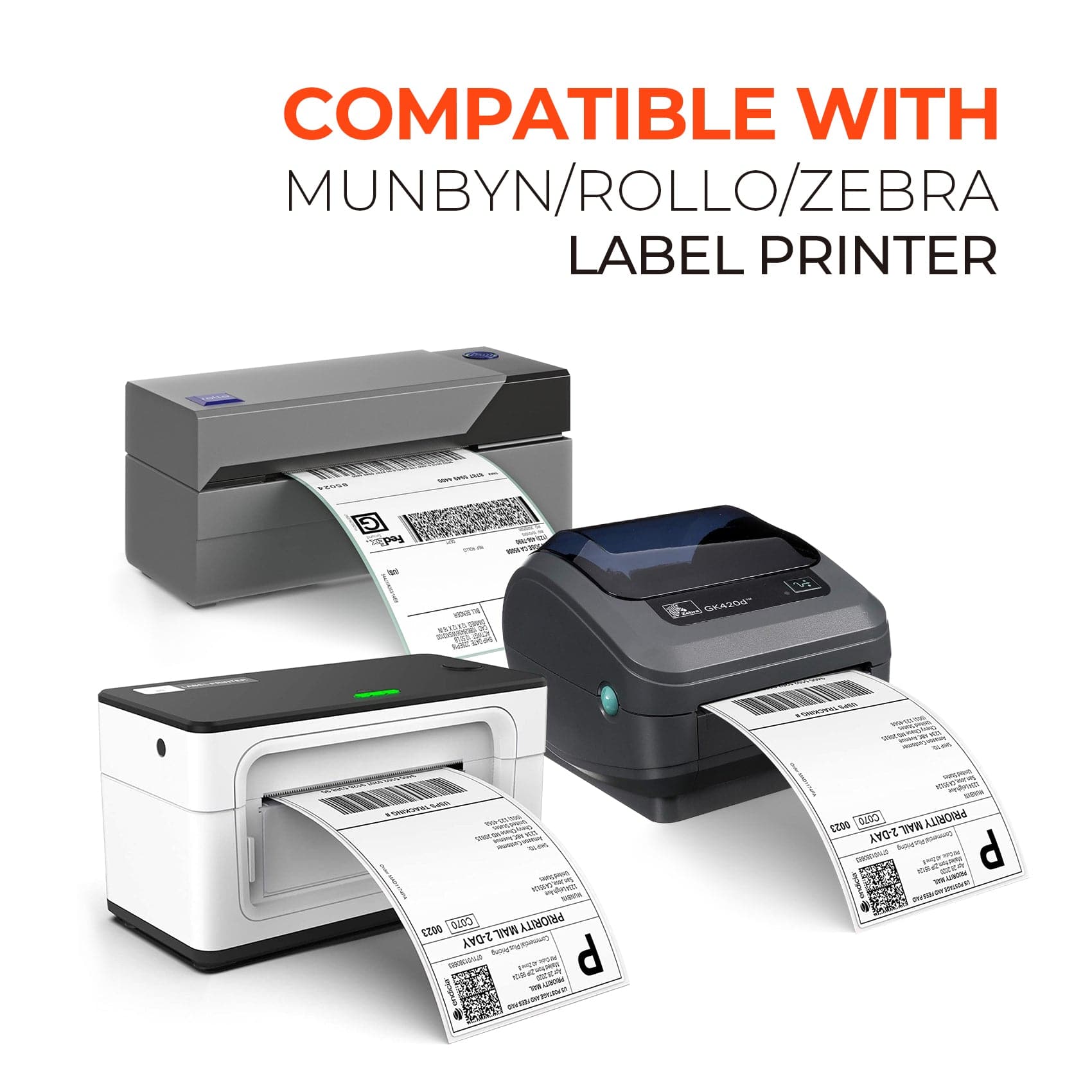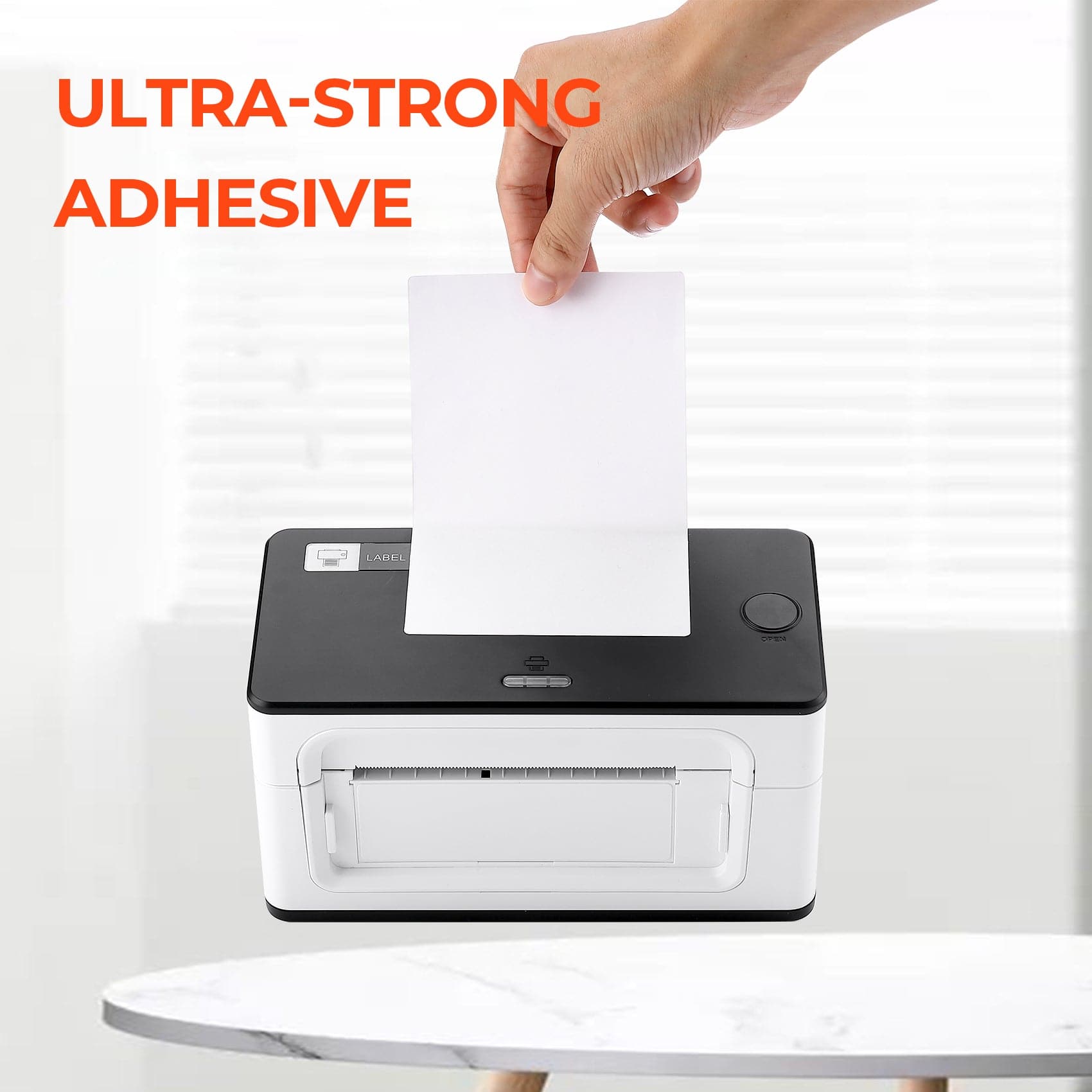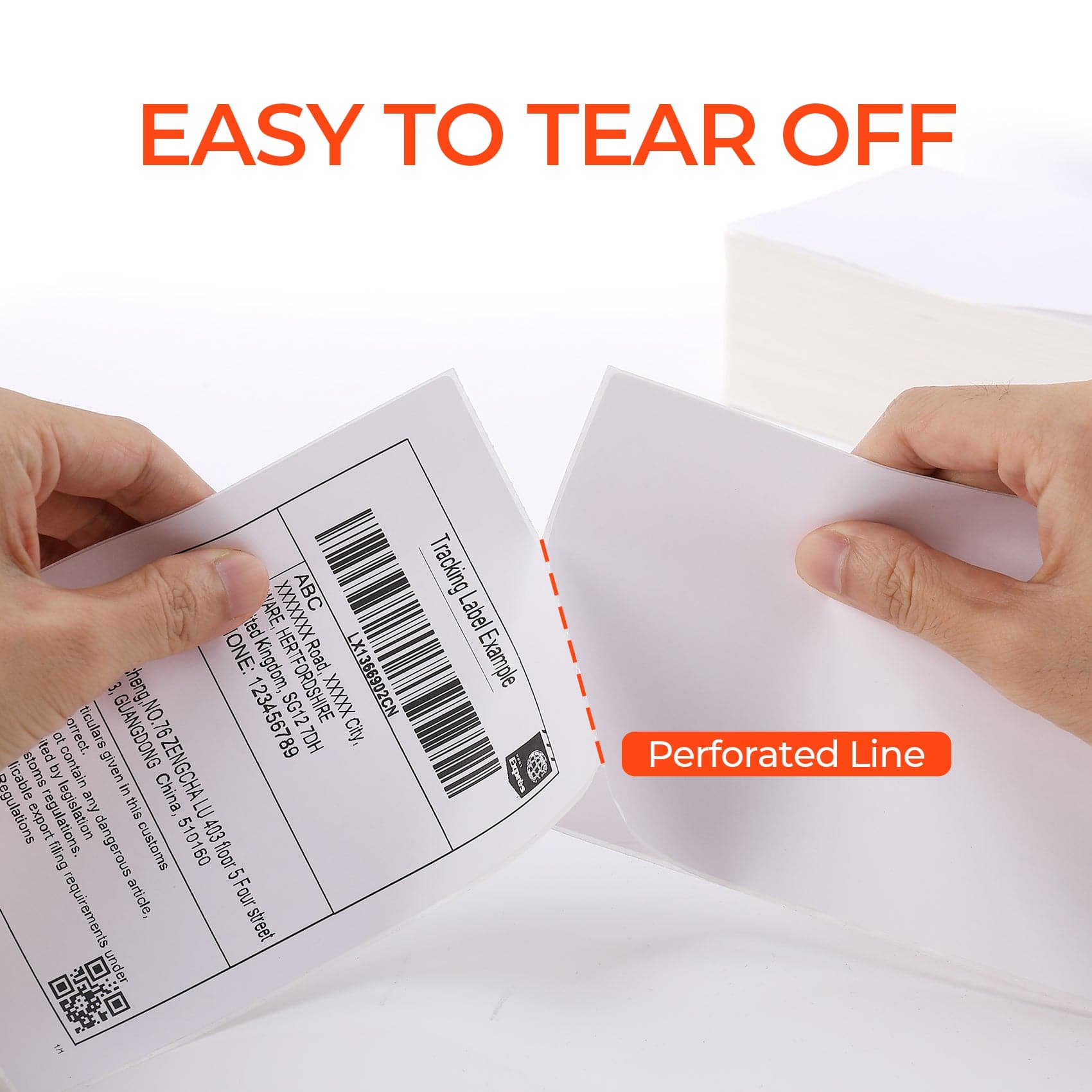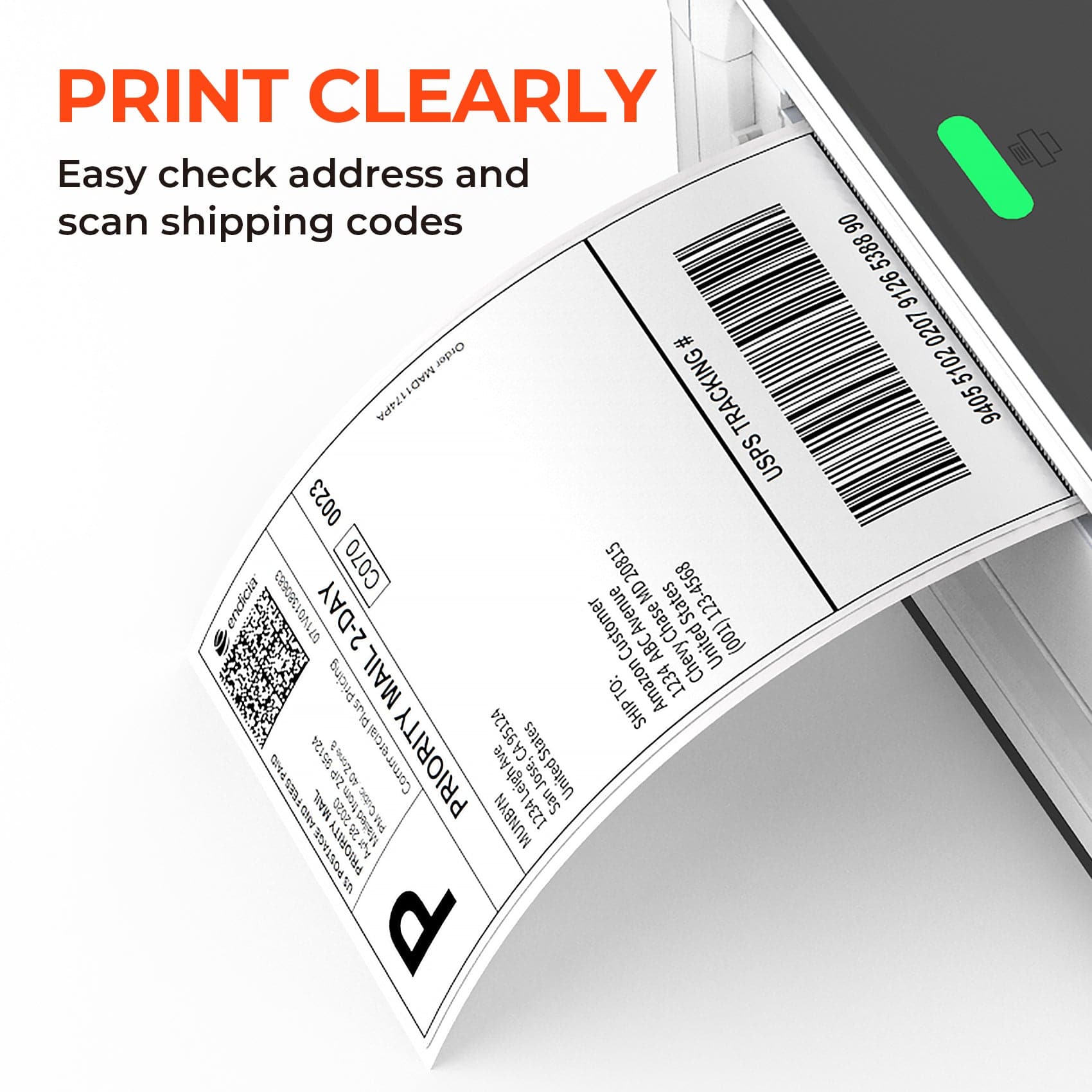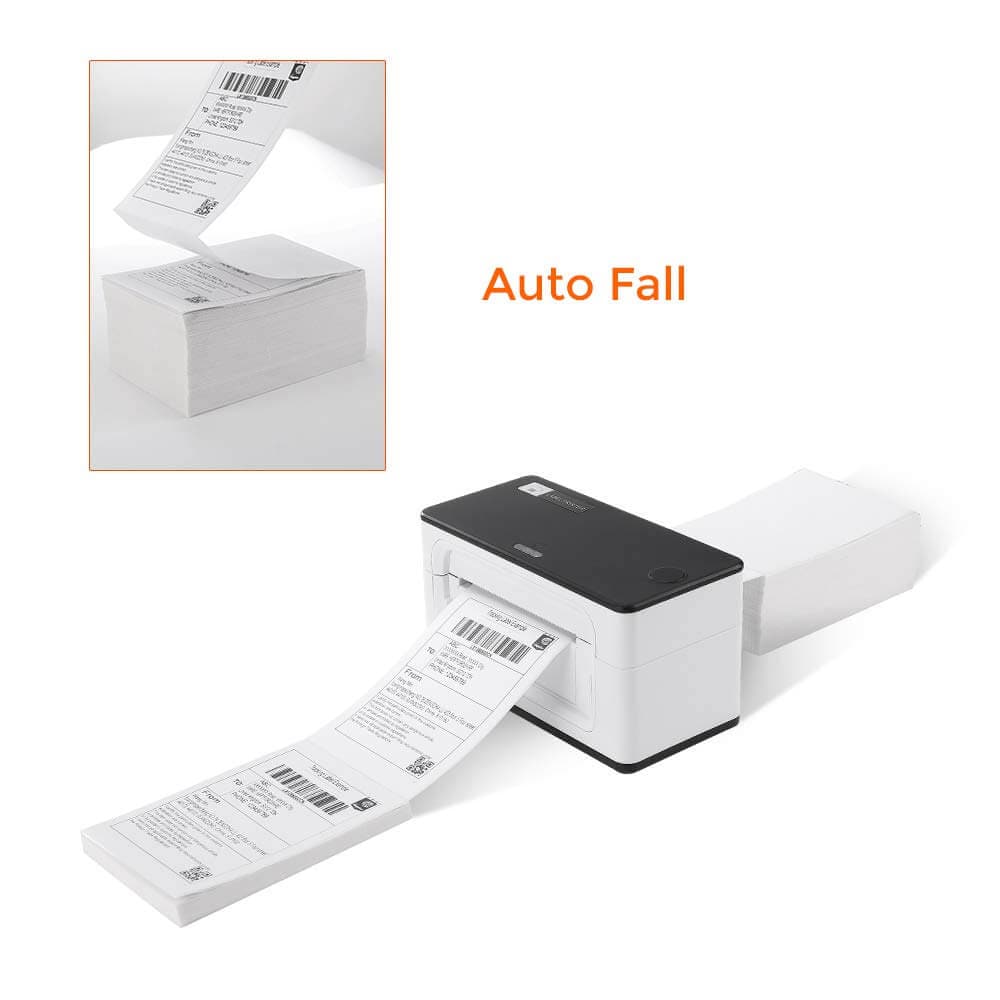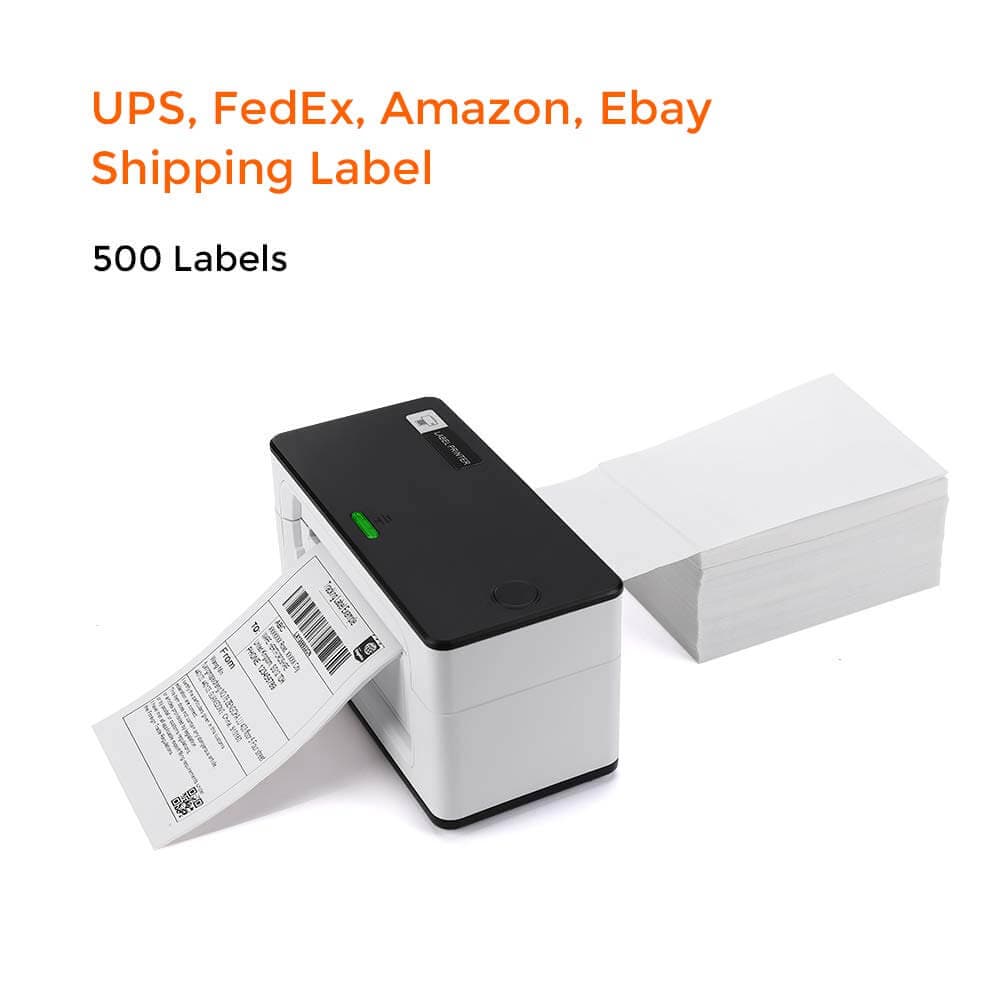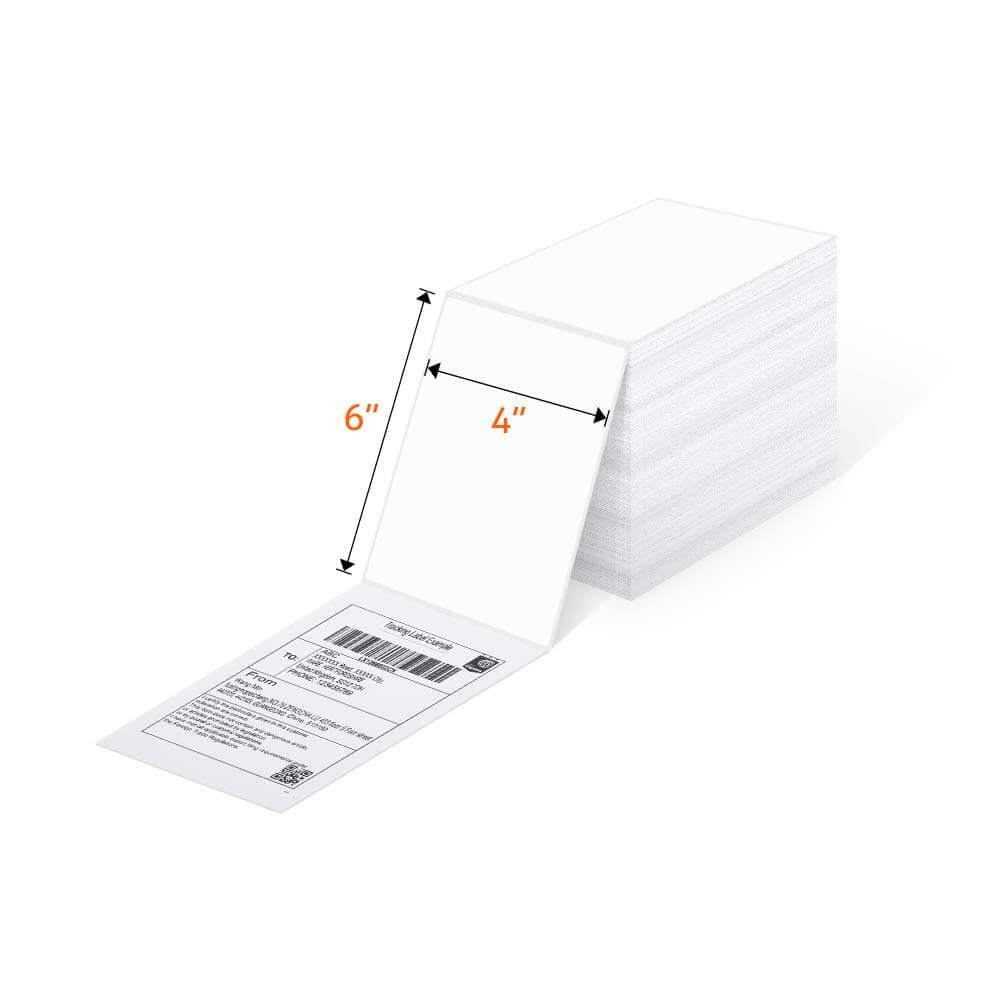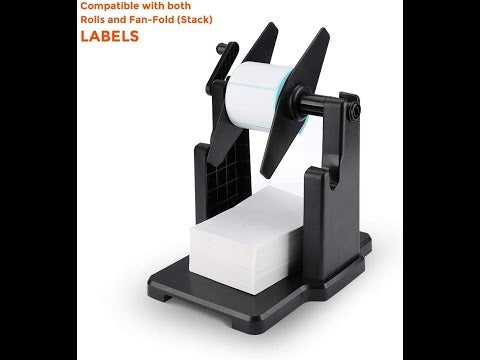 MUNBYN 4"x6" Fan-fold Direct Thermal Shipping Labels
· 500 Labels / Pack, each sized at 4" x 6" (100 x 150mm)
· Perforated for easy tearing
· Perfect for UPS, USPS, FedEx, StarTrack, Shopify, Amazon, eBay
· You can use our labels with any direct thermal printer other than Dymo
· FSC-certified, BPA Free, Waterproof, and Oil-proof.

[ Specifications ] 4" x 6"(101.6mm x 152.4mm) . 500 shipping labels per stack. Packed in a kraft carton to prevent damage. Tips: These 4x6 direct thermal labels are only suitable for

thermal printers

and NOT for laser or inkjet printers.

[ BPA/BPS FREE ] BPA (Bisphenol A) is an industrial chemical. It may cause endocrine disorders and have certain effects on people's health. MUNBYN 4x6 Direct thermal paper has passed RoHs certification. It's tested that the paper doesnt contain any carcinogens like BPA, BPS.

[ Waterproof and Oil-proof ] Smudge-Free and Resists Scratches, Water, Dirt, Dust, and Grease. Blank 4x6 mailing label with the perforated line for easily peeling off.

[ Fade Resistant & Reliable ] The 4x6 thermal shipping labels use upgrade material that prints crystal-clear images and easy-to-read barcodes. These labels use premium-grade adhesives that long-time stick to package surfaces.

[ Strong Compatibility ] These 4x6 thermal labels are perfectly compatible with MUNBYN, Rollo, Zebra, iDRPT, Polono, Jiose, K Comer, LabelRange, OFFNOVA, and other direct thermal printers without the hassle of sheets waste, or jams.

[Wide Applications] Ideal for many applications, including retail, warehouse, pharmaceutical, shipping, barcoding, and inventory tracking, where a permanent adhesive is required.

[ Responsible Forestry ] The Forest Stewardship Council (FSC) is a globally recognized body dedicated to promoting responsible management of the worlds forests. By choosing FSC-certified products like ours [MUNBYN FSC License: FSC-N004122], your each purchase supports sustainable practices that help these communities thrive along with their natural surroundings.
The label size calibration steps are as follows
Load at least 4 consecutive sheets of label into the

shipping label printer

.

Turn on the printer.

Press the FEED button and hold on.

Release the button when you hear one 'Di' sound.

Then, the

thermal label printer wil

l calibrate the label size and properties.