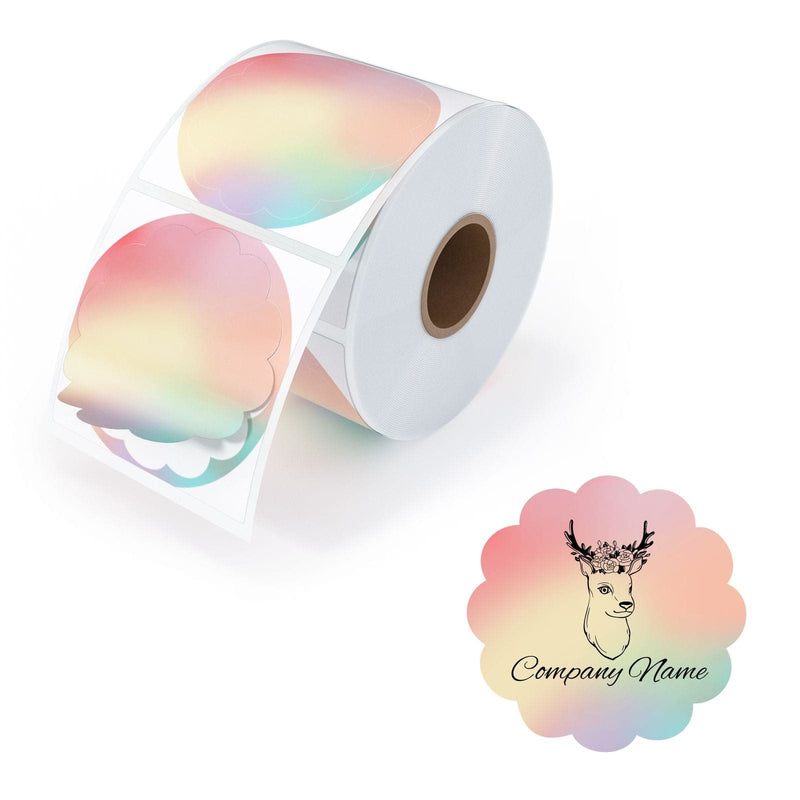 >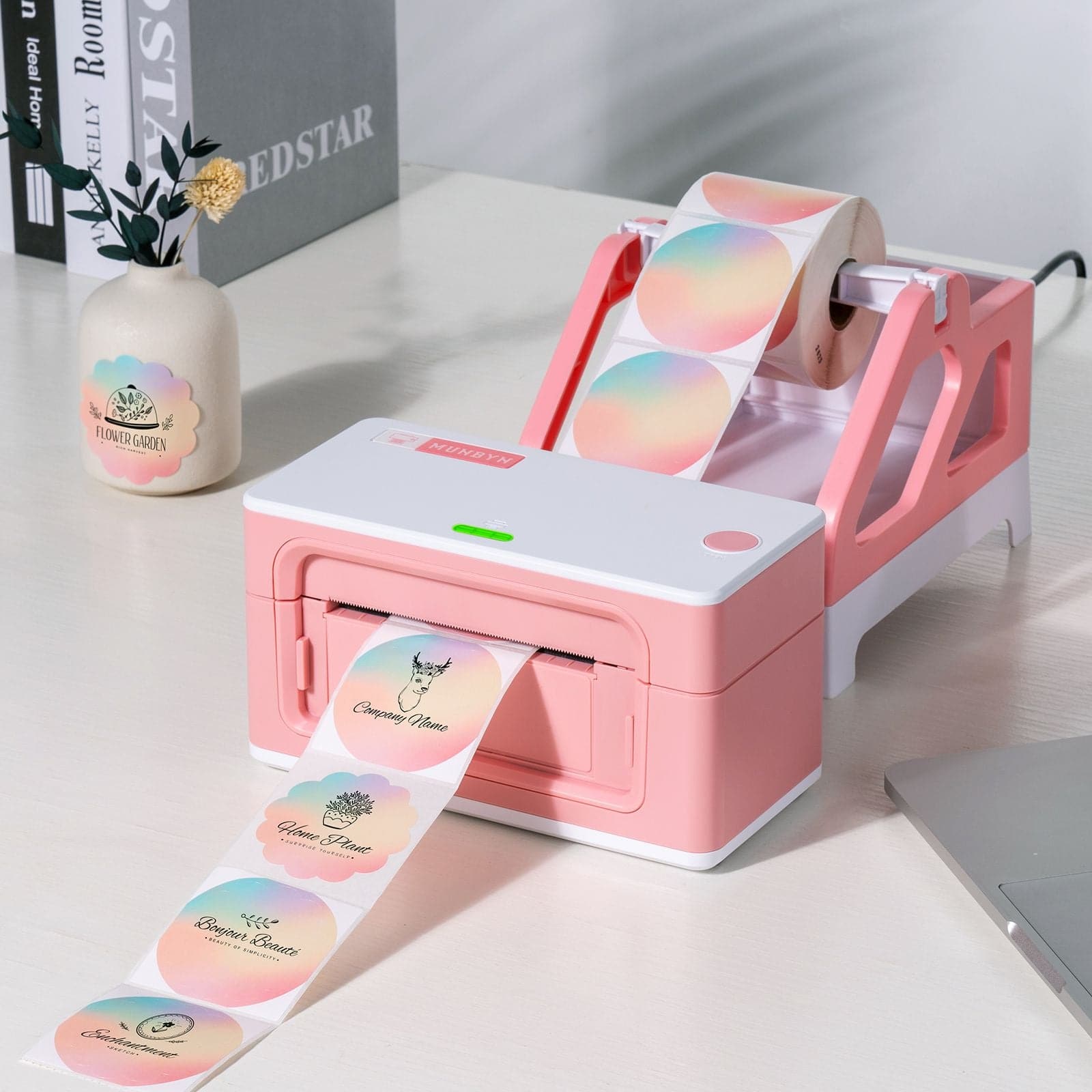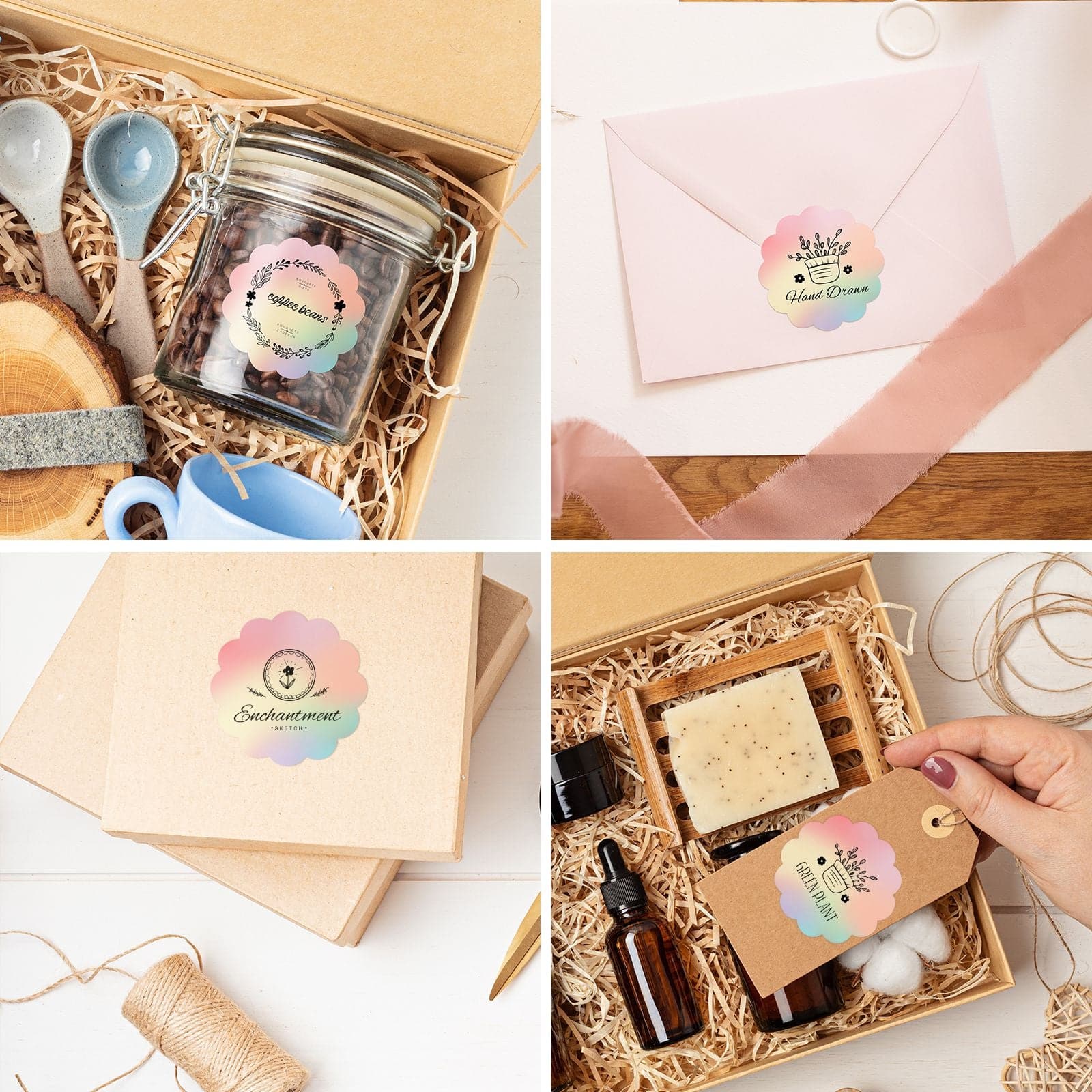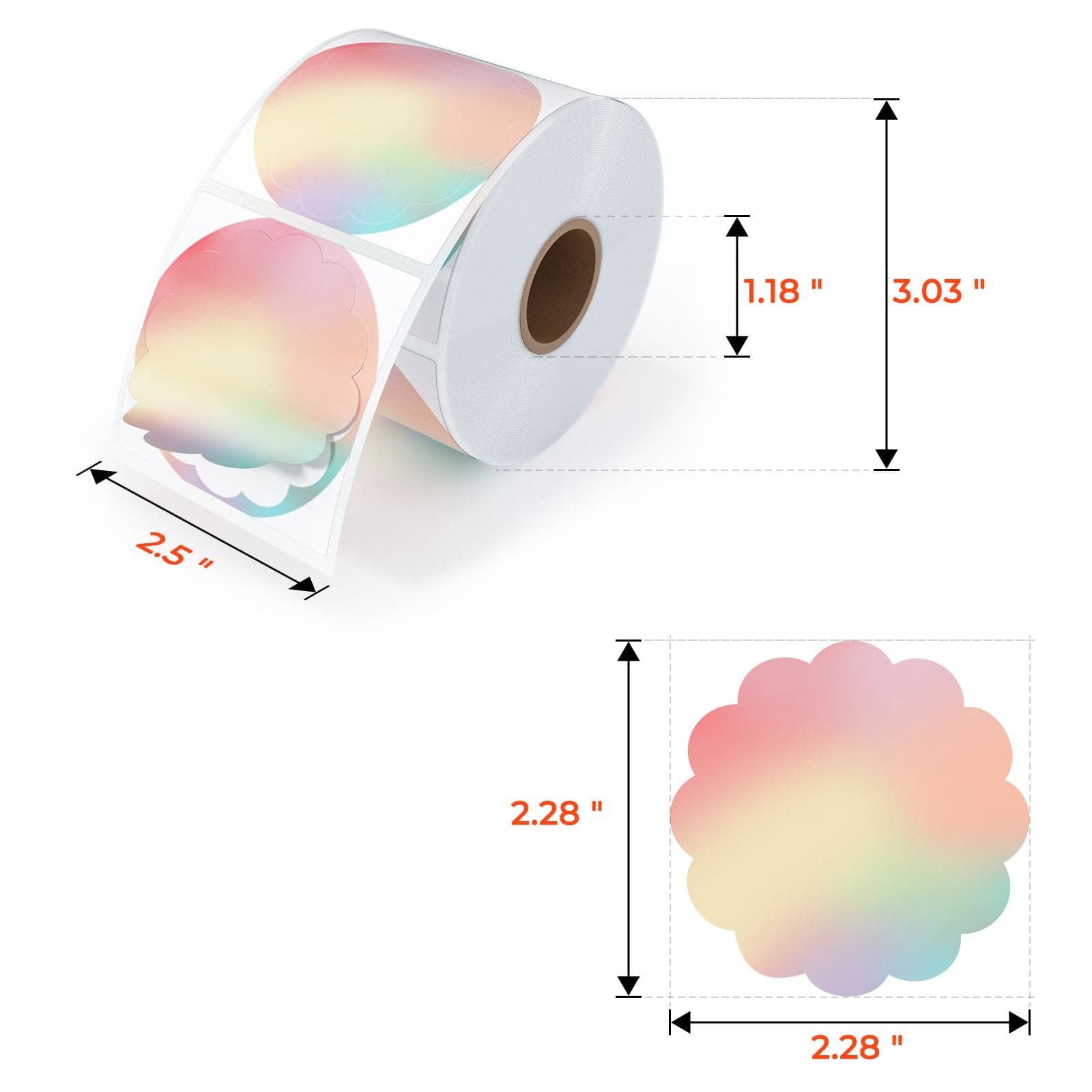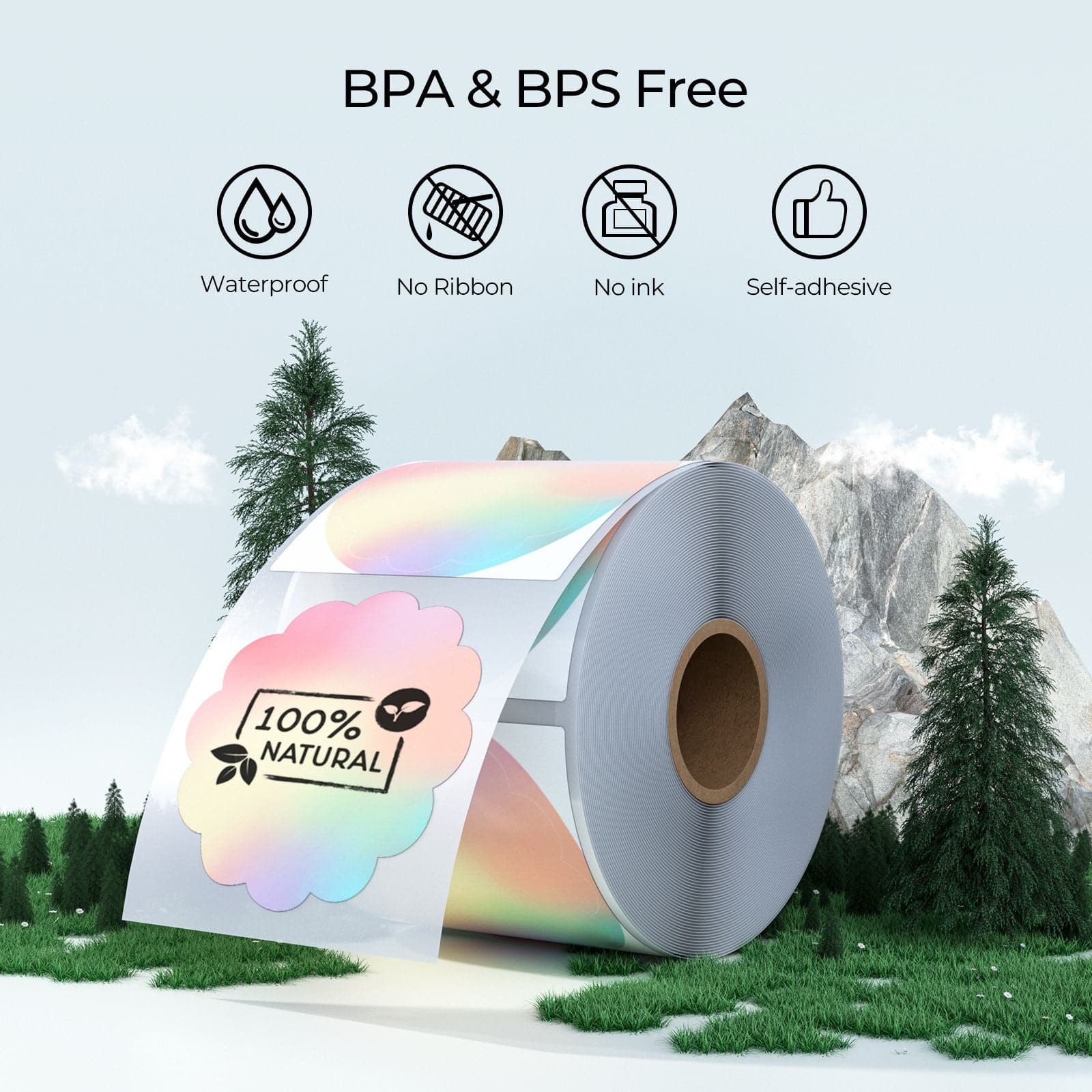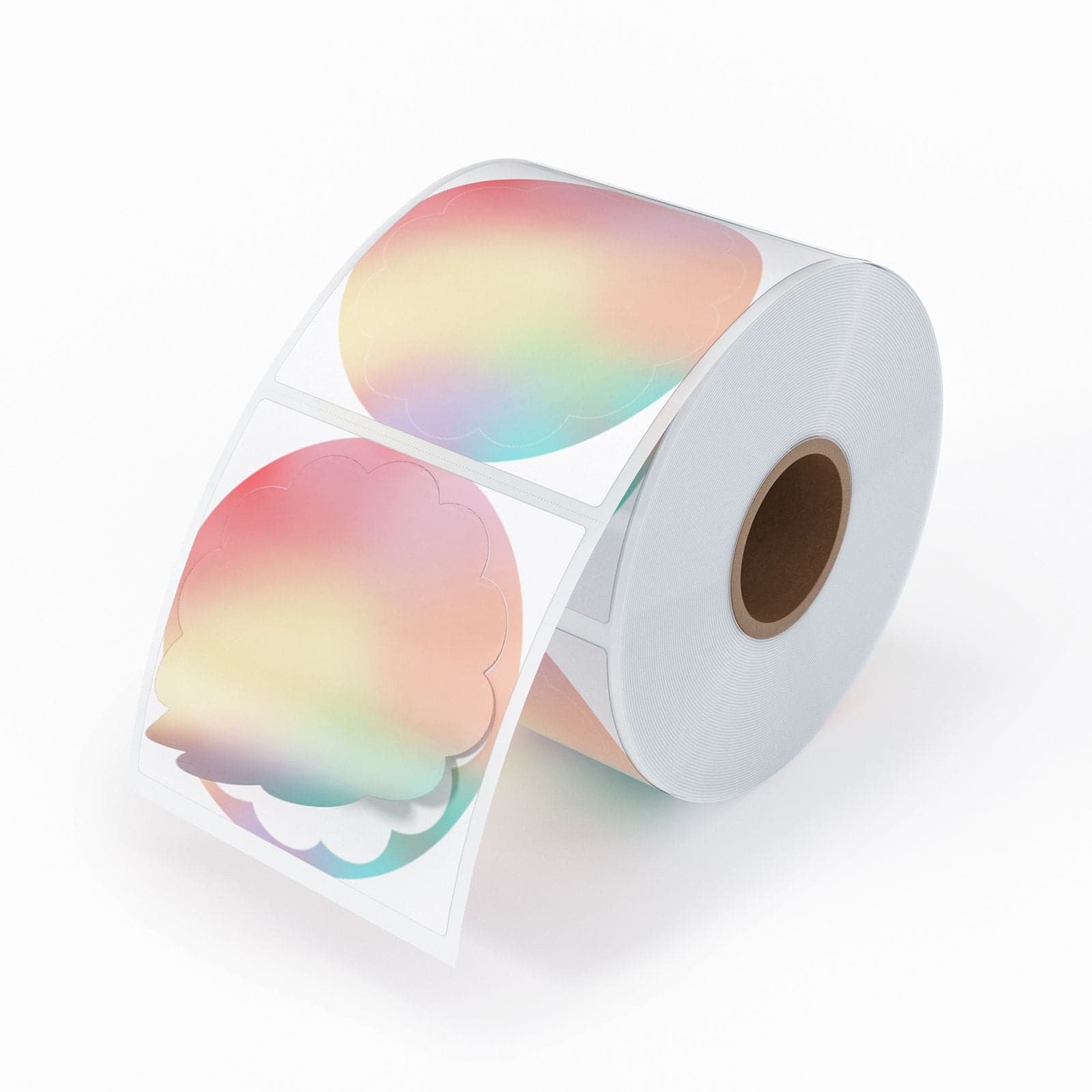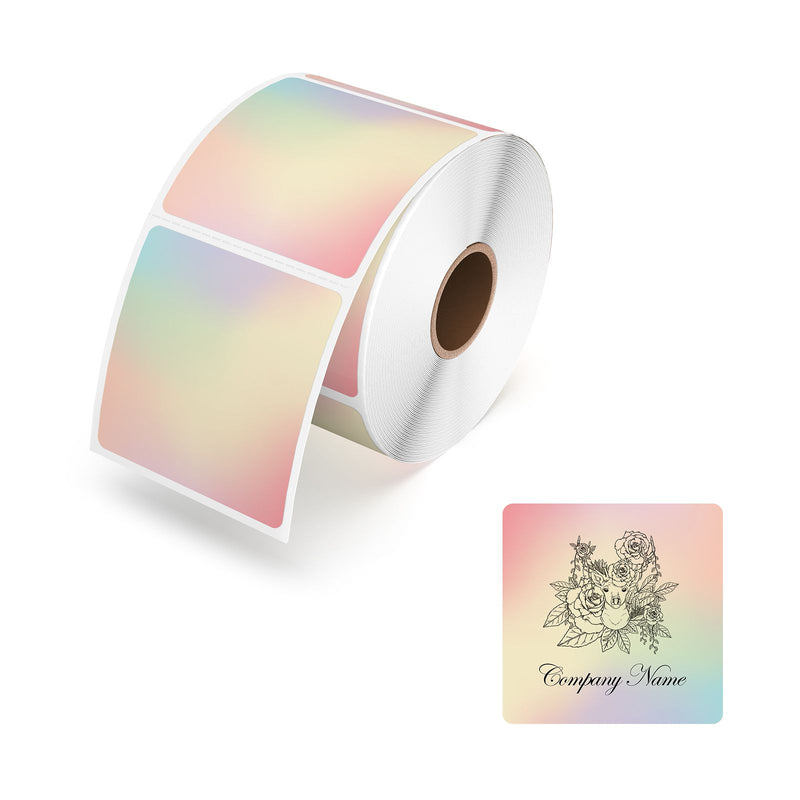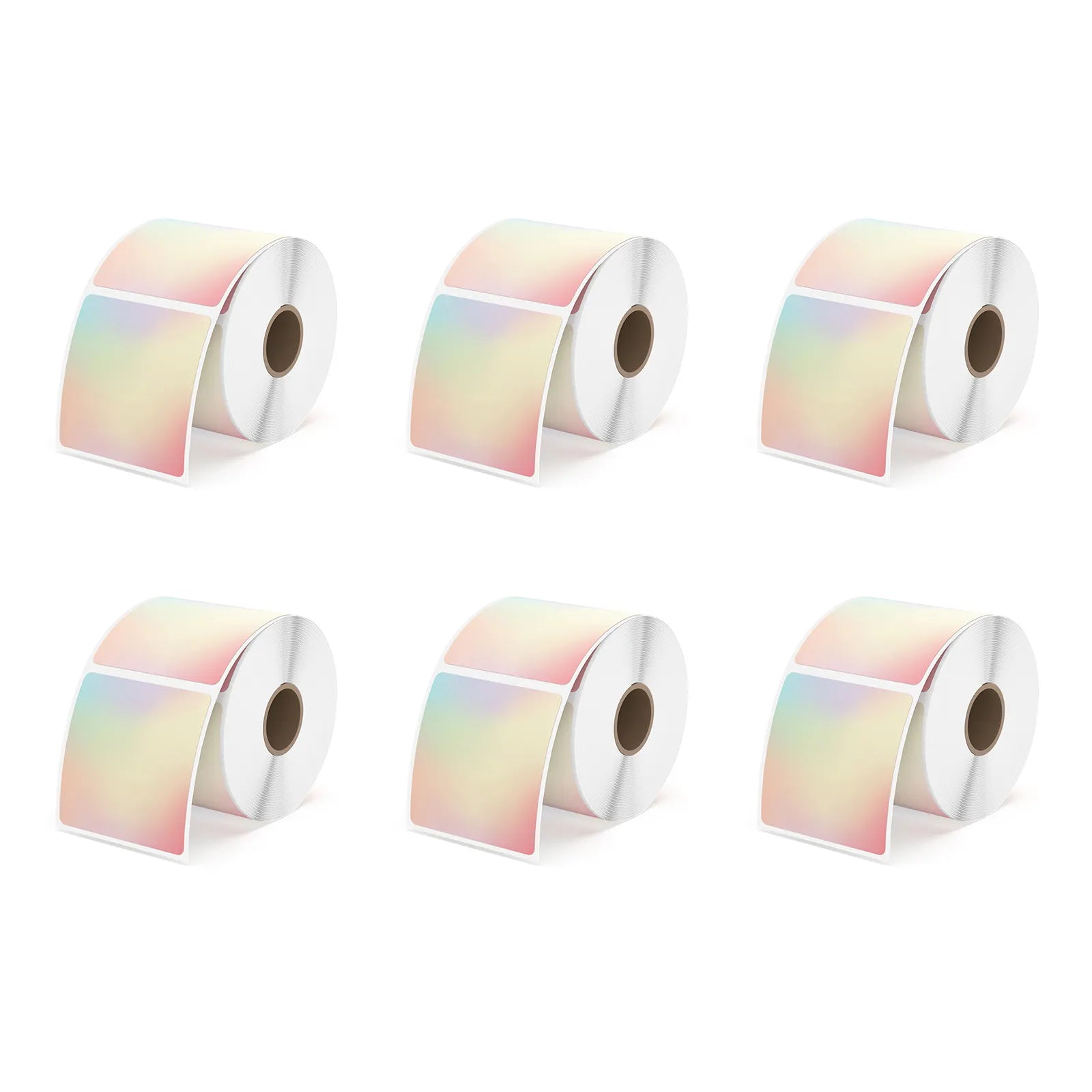 MUNBYN Rainbow Scalloped Round Thermal Sticker Labels
· Creativity. not constrained by traditional forms and colors.
· Direct Thermal. No ink toner or ribbons are needed.
· Printing your logo for branding and promotions. More choices for your growing business.
· Premium-grade materials. BPA & BPS Free.
· Size: 2.3"x2.3" (58x58mm). 500 Labels/Roll. More suitable with the Label Holder.
Color:
Scalloped 2.3"x2.3"
Unique Design
With their elegant shape, these dreamy color scallop round labels help products stand out from traditional packaging.

These custom sticker labels provide enough writing space for any amount of information you may need. These labels are suitable for can labels and sealed envelopes and are a great way to make your own designs eye-catching.
Easy to Use
The reasonably designed adhesive backing makes these scalloped round labels easy to peel off.

And the permanent adhesive will ensure that the labels are quickly fixed to a wide variety of surfaces, including paper, cardboard, plastic, glass, film, and painted metal.
Wide Range of Applications
These custom sticker labels are ideal for commercial packaging, scented candles, canning jars, jams, bottles, sealed envelopes, greeting cards, gift boxes, and any flat surface.

They are also perfect for small business, DIY label designs, or decorative labels for Christmas, birthdays, Valentine's Day, and other holiday gifts.
Steps For Usage
Step 1: Open: https://www.canva.com/ and log in

Step 2:
a. Click "Custom Size" on the home page, Set label size: 58x58mm, Click on "Create new design"
b. "Uploads" the label model, pulls the uploaded image into the design page and adjusts the label model to be the same size as the design page

Step 3: You can choose your favorite pattern in "Elements", and "Text" to select the text you prefer. After the setting is completed, delete the label paper model, then click "Download". (Note: "Transparent background" should be checked when "Download")

Step 4: Using a label printer, upload the saved pattern and set the size to be printed. After setting, you can print.