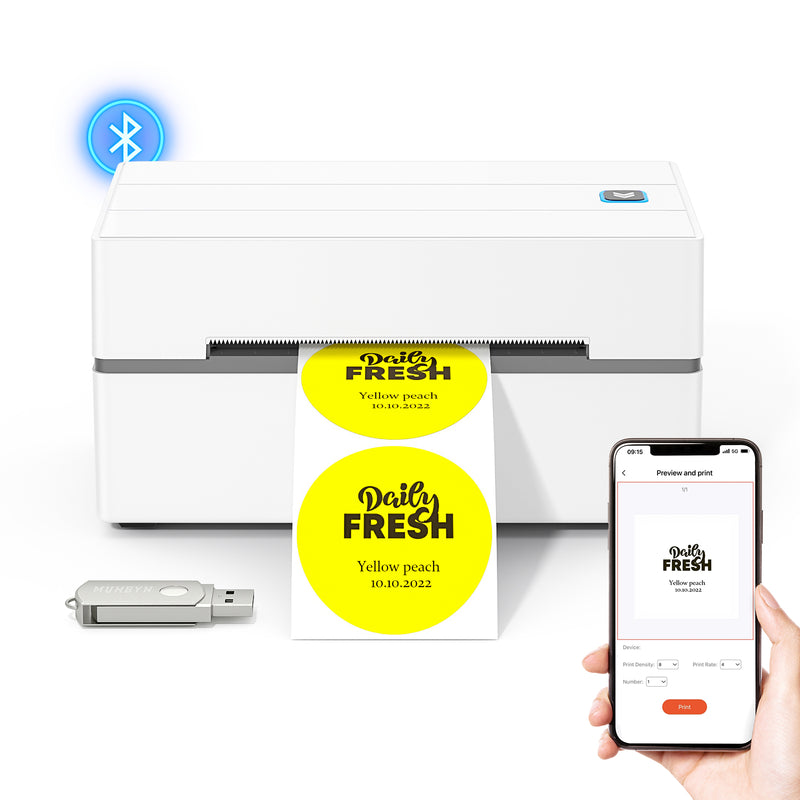 >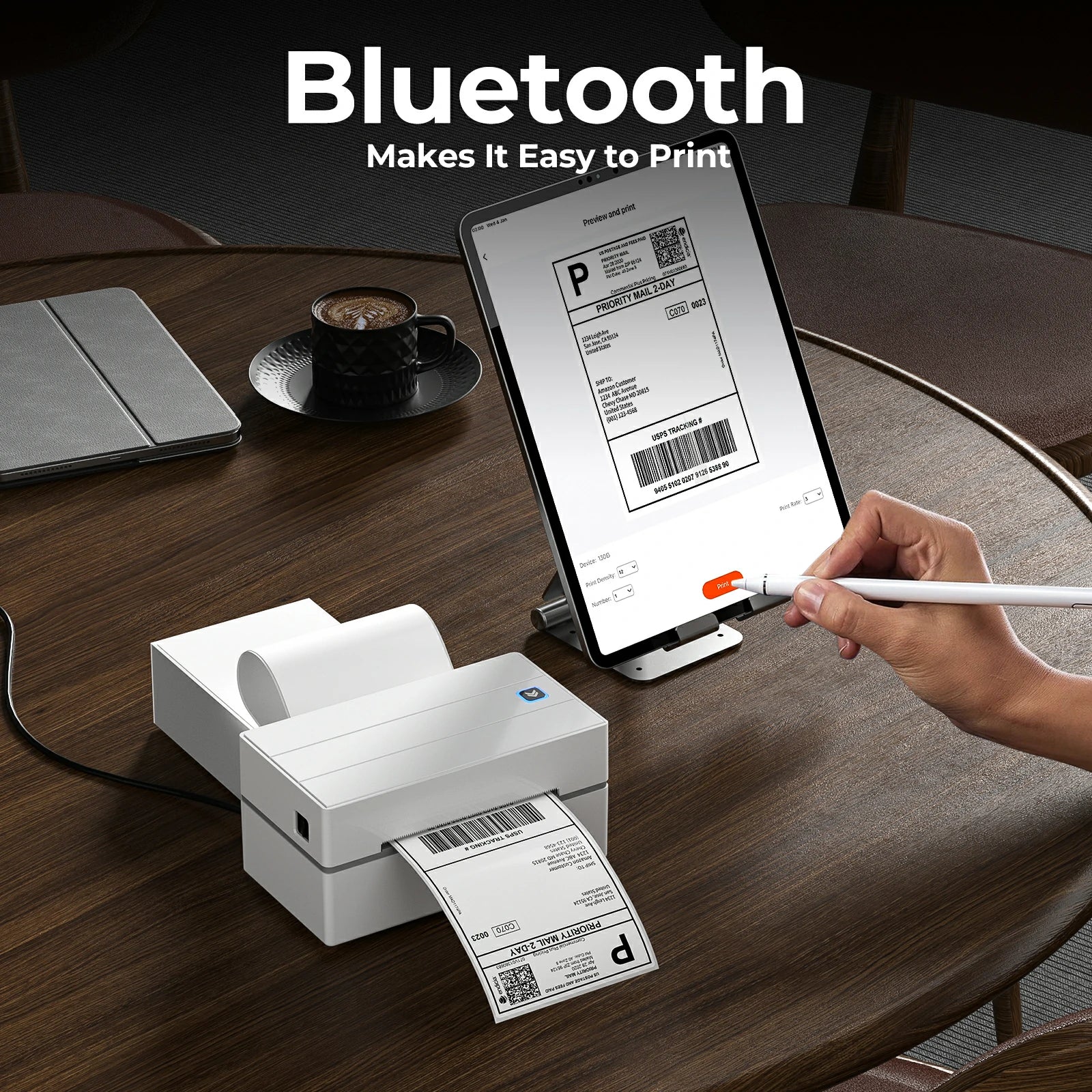 MUNBYN Bluetooth Thermal Label Printer P130B
Bluetooth
· Bluetooth connection:
 Discover the convenience of seamless label printing with MUNBYN 130B, a portable Bluetooth shipping label printer tailored for both iOS and Android devices. To get started, simply download the 'MUNBYN Print' App and enjoy the flexibility to print labels whenever and wherever required.
· USB Connection:
 For Mac OS and Windows users (7 and onwards), the 130B thermal printer comes specially configured with a USB cable. Chromebook users are also catered for, with the ability to add the 'MUNBYN Printer' extension directly to their Chrome browsers.
· Portable and High Definition:
 Lightweight at just 2.3 pounds, this compact label printer doesn't compromise on quality, delivering high-definition results with 203 DPI clarity. This ensures swift barcode identification. Its ultra-fast print speed of 150 mm/sec is designed to save time and lower costs.
· Wide Compatibility:
 The MUNBYN 130B printer caters to major shipping and shopping platforms like eBay Canada, Amazon Canada, Shopify, UPS, Canada Post, and many more. It's versatile enough to handle direct thermal labels ranging from 1.57" to 4.3" in width. So, whether you need envelope labels, package labels, address labels, or barcode labels, it's the go-to solution for all your home and office needs.
Free Shipping on Orders $99+
14-Day Return Policy
2-Year Warranty
Resolution: 203DPI, 8 dots/mm
Meets your daily printing needs.

One-click setup on Chrome Browse
One-click installation to print eliminates complex installation issues.
Instant Conversion from 8x11 to 4x6 Labels
Free Label Converter Software to print 8*11 label files in batches with 4*6 label paper.
Suitable for small business
Compatible with all major shipping and sales platforms labeling like Etsy, eBay, Poshmark, etc.
Support prints labels from 1.57" to 4.3" wide
· Intelligent detection of paper size to ensure correct printing· Auto-rewind to avoid paper waste
Warranty
We support 24-month warranty.
FSC® Certified
Munbyn 4"x6" shipping labels obtain FSC environmental protection certification.
Appearance Patent
Unique product appearance design to show your personality.