>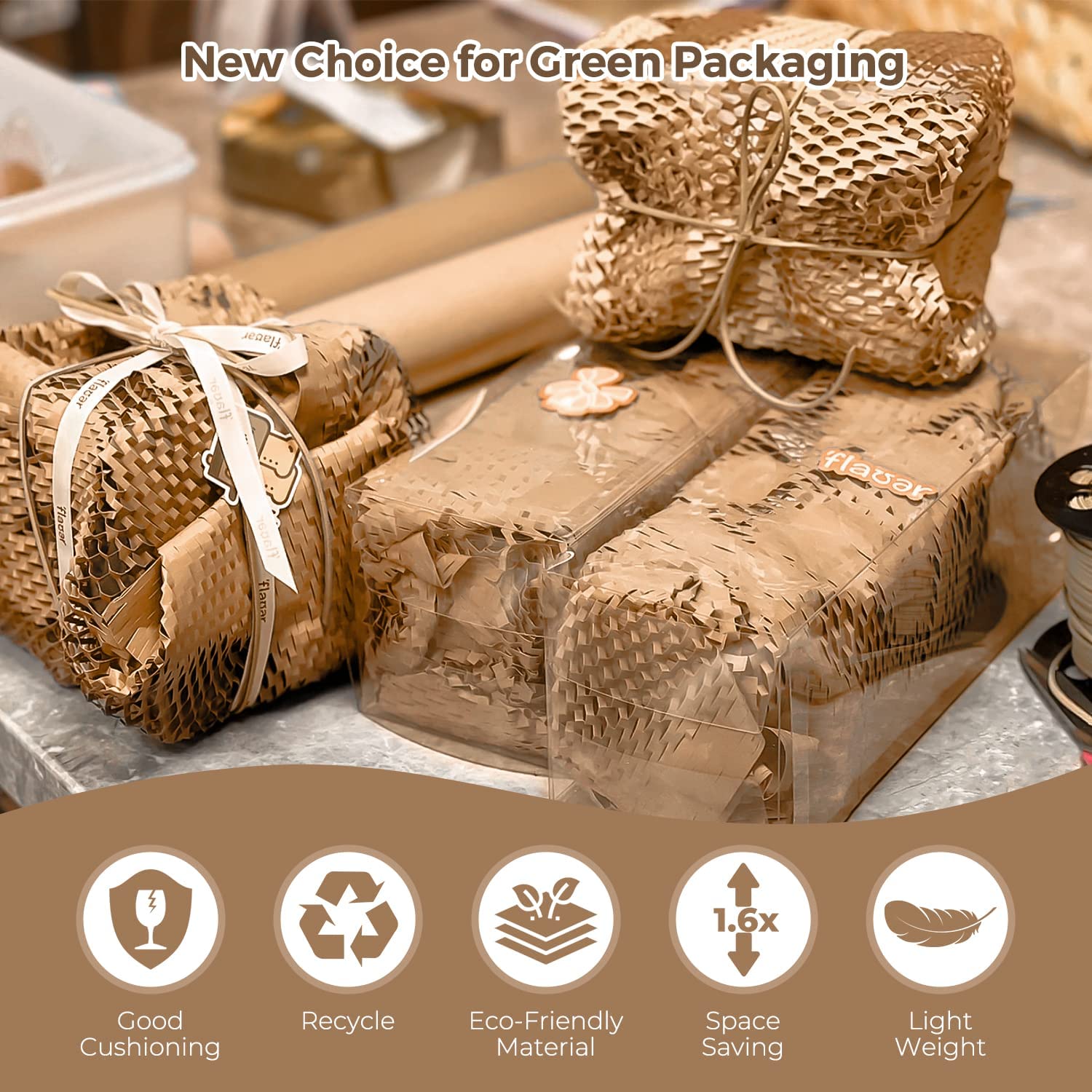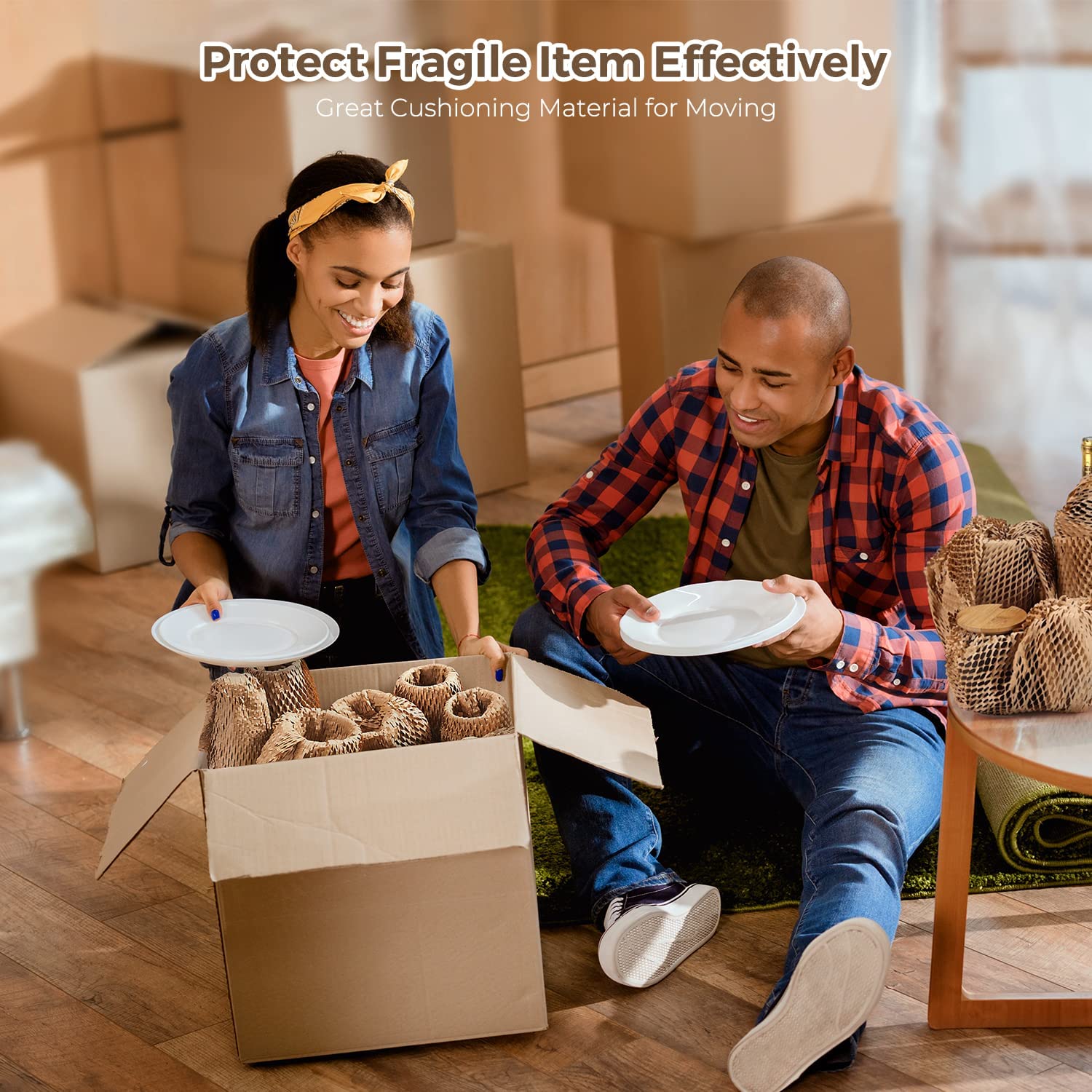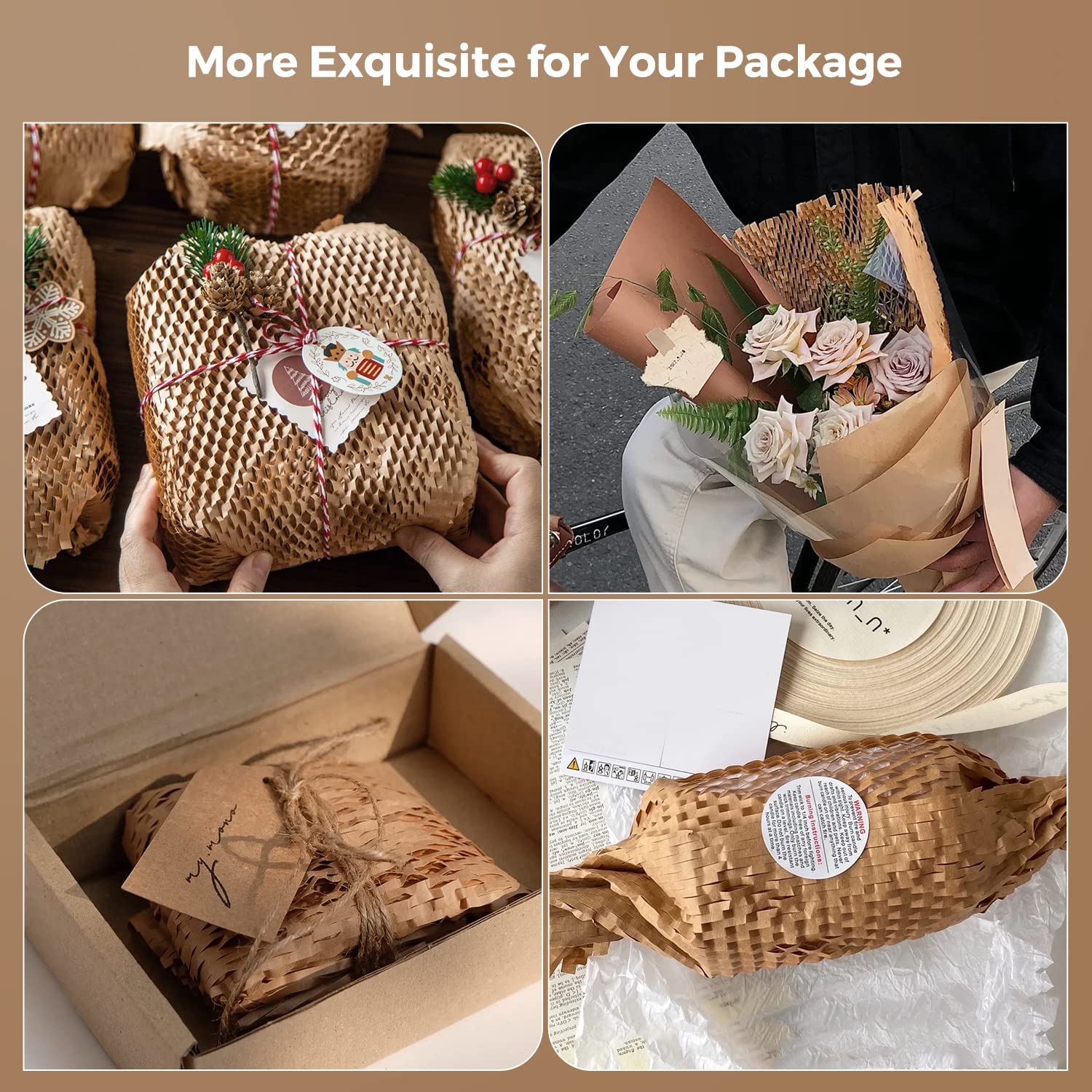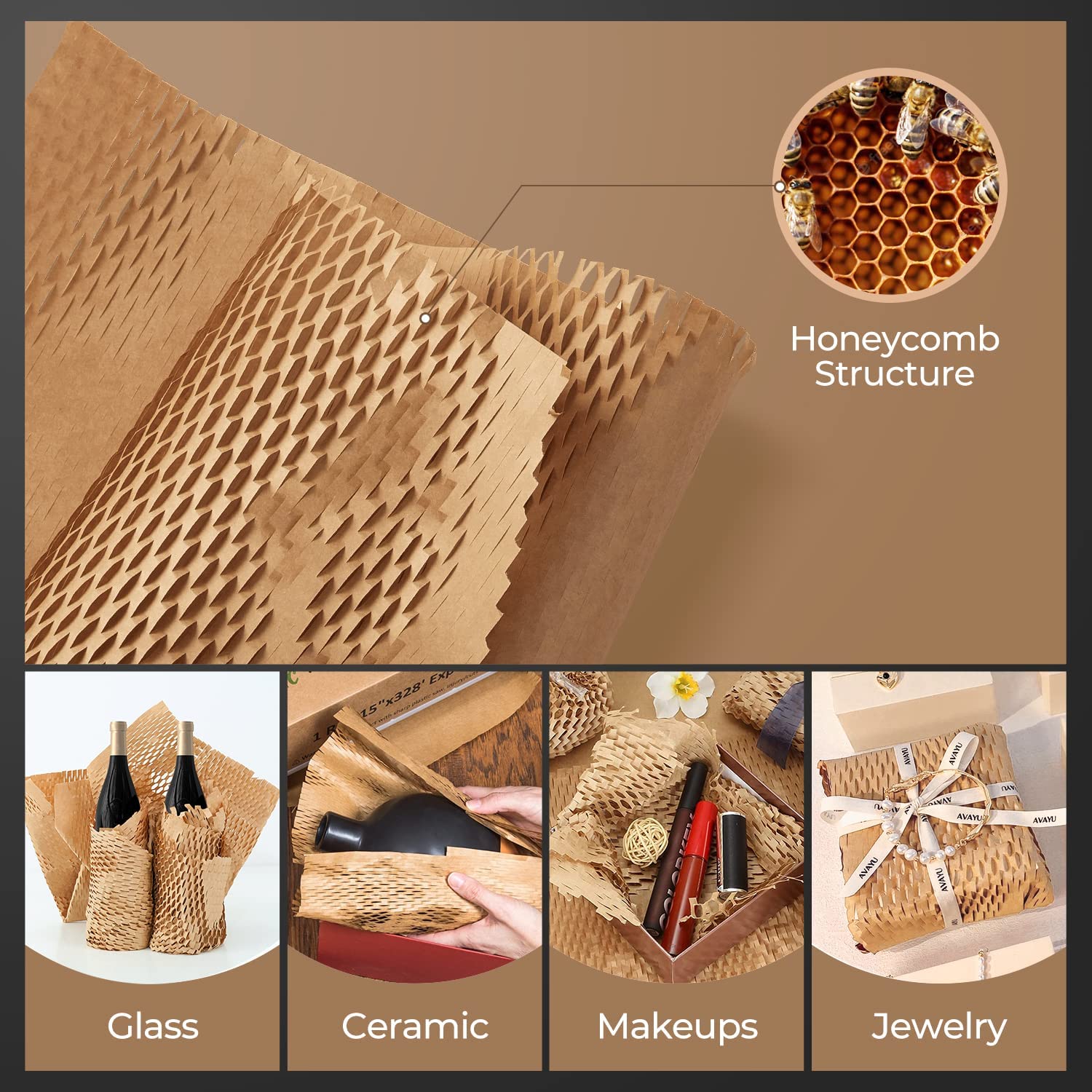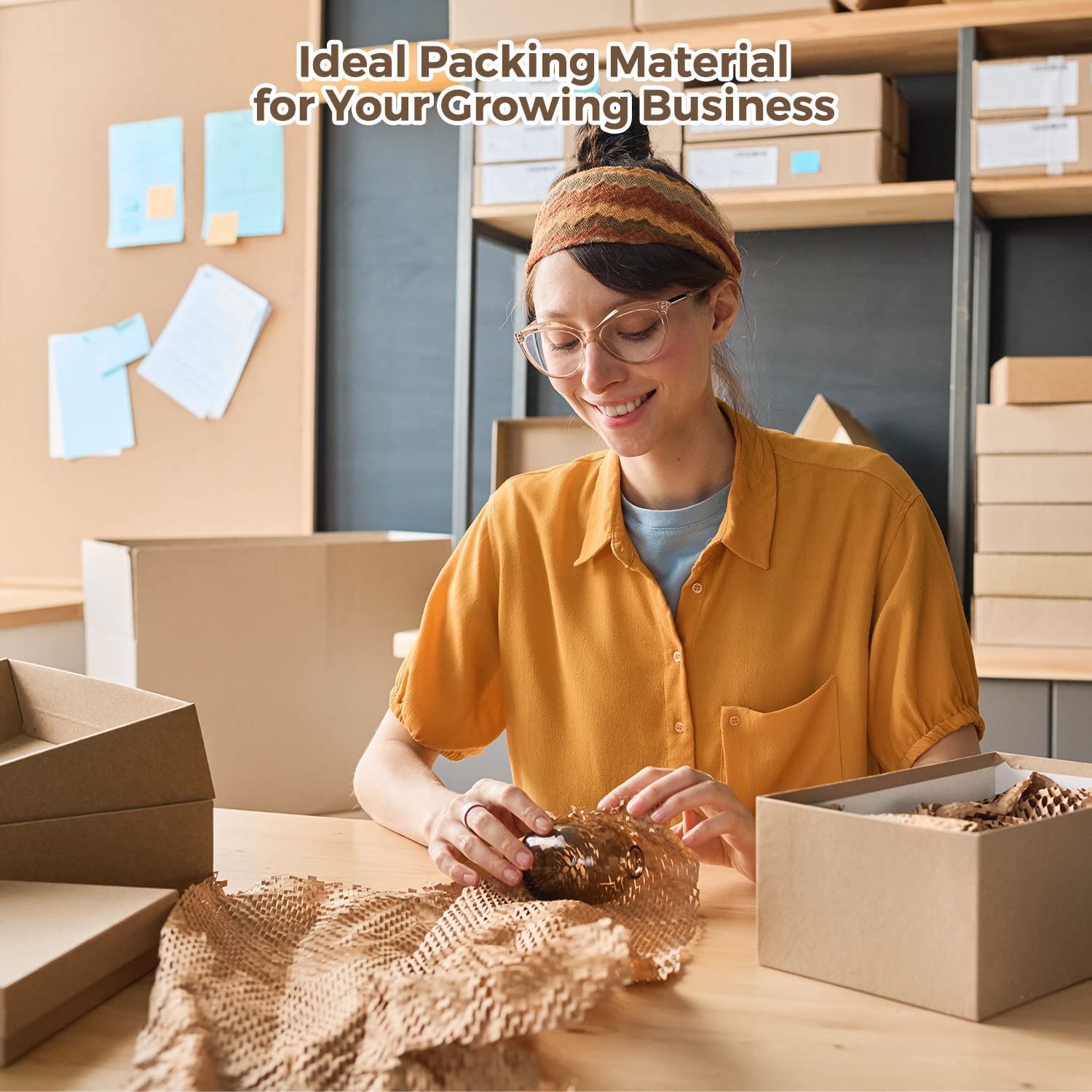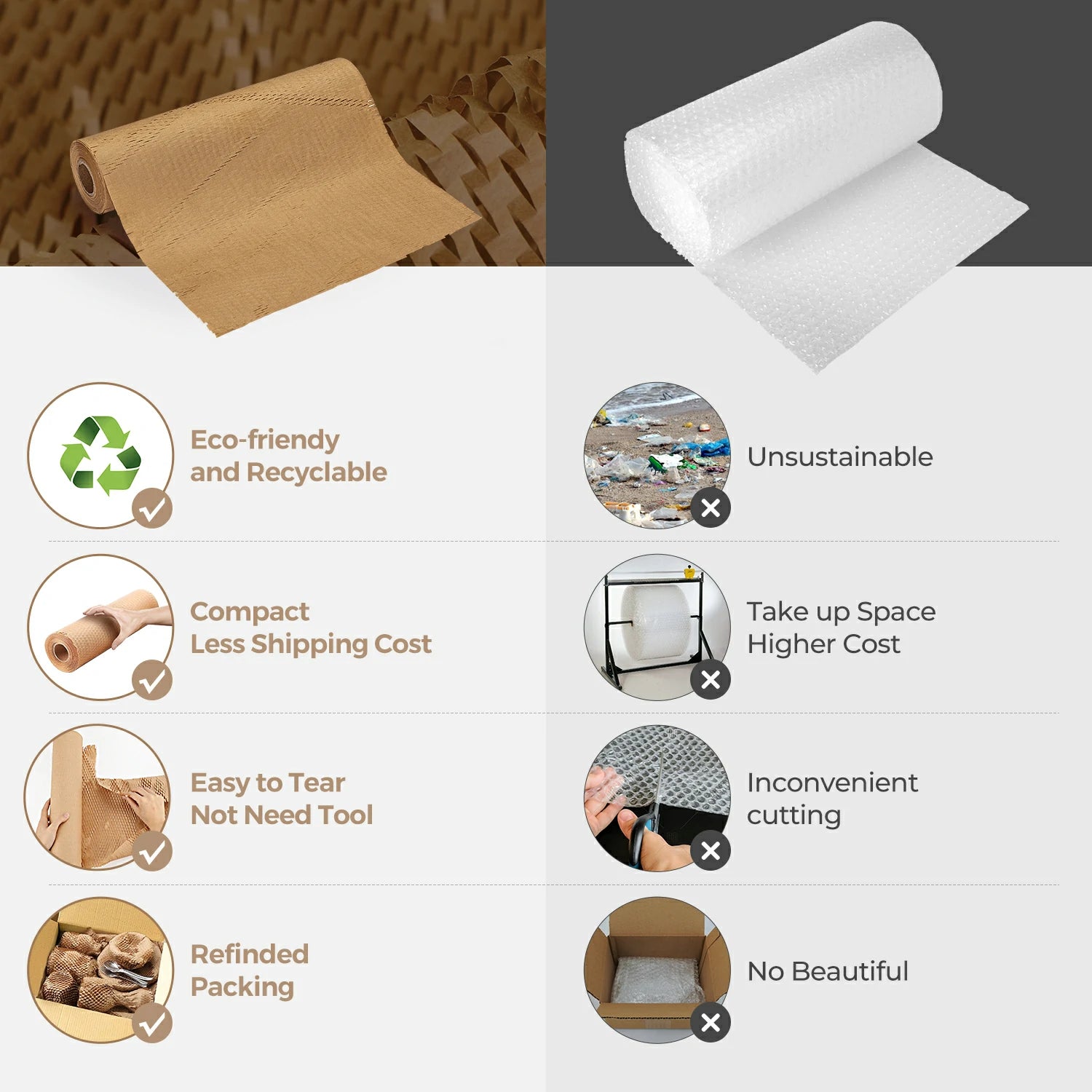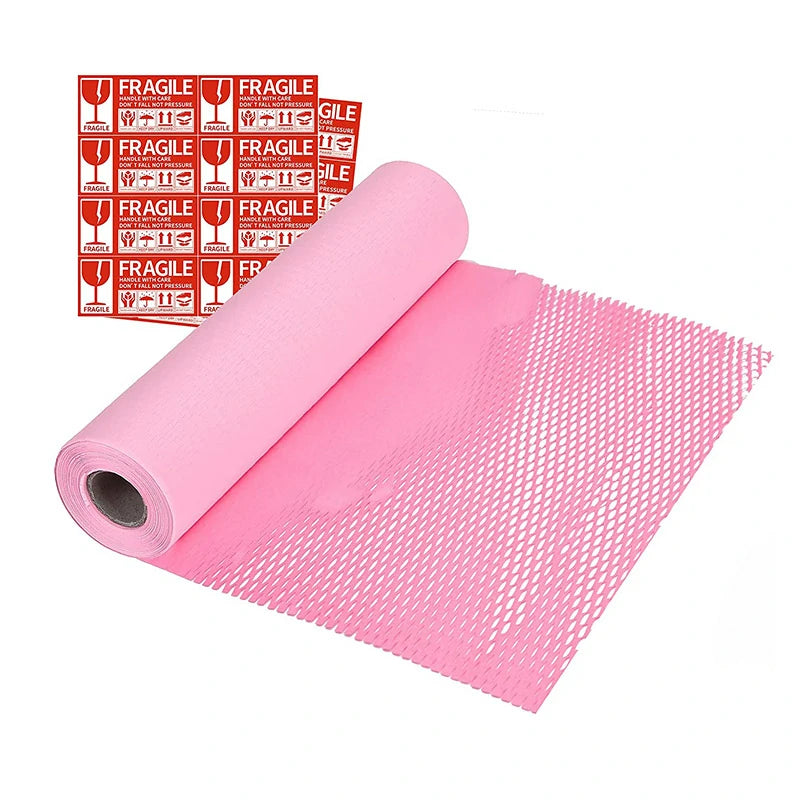 MUNBYN Honeycomb Packing Paper
· ‎Manufactured from 100% recycled kraft paper, which is a great environmental alternative to other plastic packaging. It may biodegrade in as little as 120 days in nature.
· ‎A cost-effective solution. It can be stretched to 1.6 times its original length and increase cushioning effect by 50% by creating a shockproof and anti-scratch honeycomb structure. It helps to safeguard your valuables like tableware, glass, etc.
· ‎Without any scissors, wrap your products firmly in only 4 simple steps.
· ‎Free 16 Fragile Sticker Labels, 100 Feet Jute Twine
· Size: 15"x120'
This eco-friendly alternative to bubble cushioning wrap is increasingly being used in e-commerce to ensure fragile products arrive intact. And presents will be unique and meaningful because it is wrapped in green material. Besides, because of the honeycomb structure, honeycomb packing paper may efficiently prevent items' breakage during transit or movement while moving.
For a long time, you had to use bubble plastic wraps, air pillows, or peanuts to protect your valuables during shipping. You now can wrap your valuables with the assurance of protection without the shame of plastic. The honeycomb packing paper is a biodegradable and innovative cushioning kraft paper. The honeycomb packaging paper degrades in around 120 days, and the raw components are FSC-certified.
Simply tear the required size from the honeycomb packing paper roll and twist it, squeezing gently to "fill" the object for better protection. Our honeycomb paper is ideal for packaging fragile or delicate things such as glassware, vases, plates, pottery, and so on, to keep items intact and secure from colliding and shattering. Packaging paper can also be used to cover gaps between objects and the moving box to keep belongings from shifting during travel.
How to use honeycomb packing paper?
Figure out how much packing paper you'll need to protect the item properly. Tear or cut the necessary amount of packing paper off the roll.

Wrap your item in packing paper until it is well protected. Depending on the fragility of the object, this may require wrapping it in one or more layers of packing paper.

Stuff packing paper into things (such as cups, mugs, and glasses). This will safeguard the entire thing and prevent it from shattering.

To keep the packing paper in place, secure it with string.

As you put things in moving boxes, make sure to use extra paper to fill in any empty spaces. This will keep objects from moving while in transportation.
16 Fragile Lables &Twine
16 Fragile Lables &Twine
No Need Cut