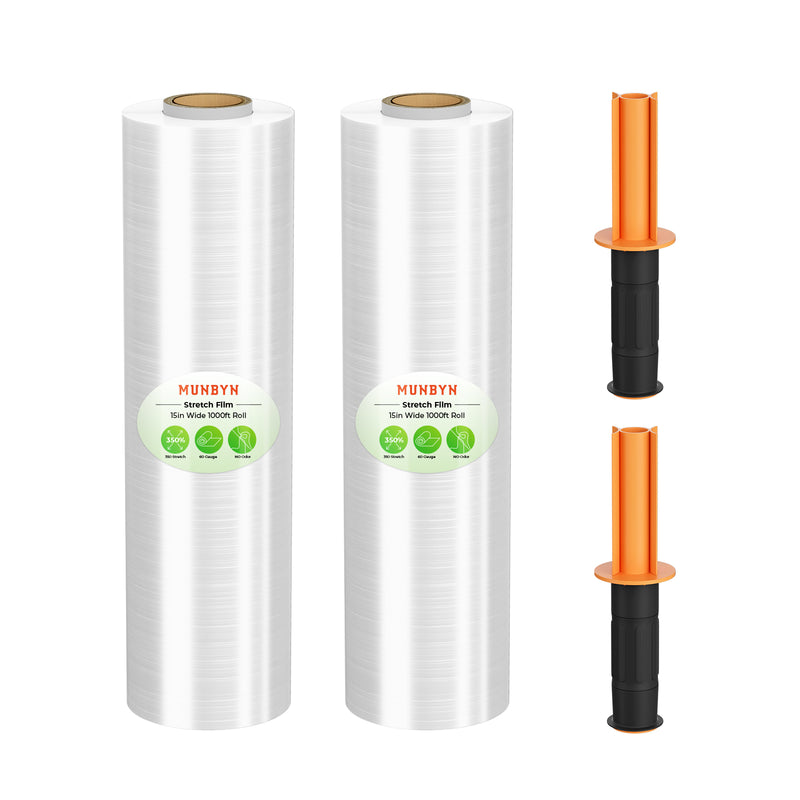 >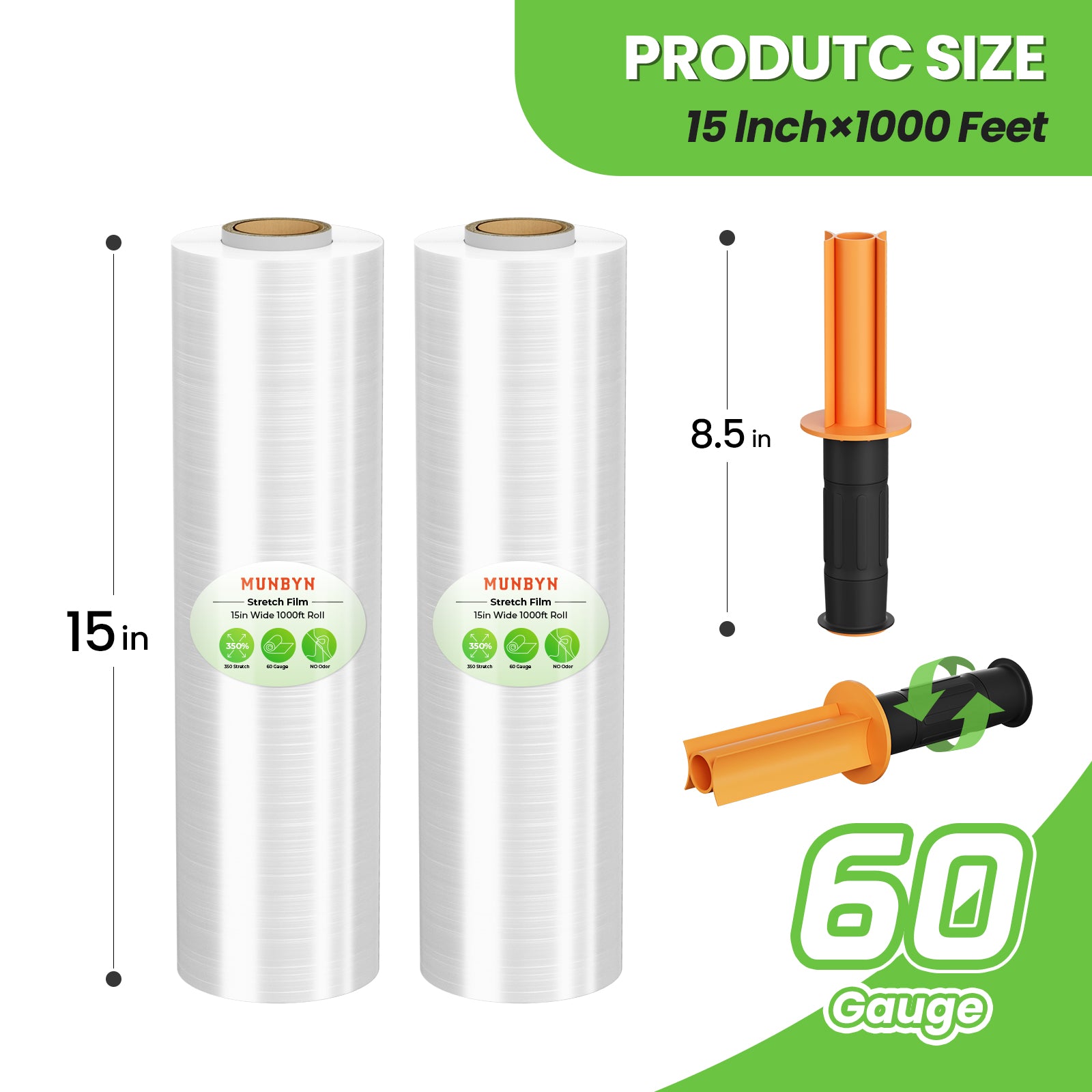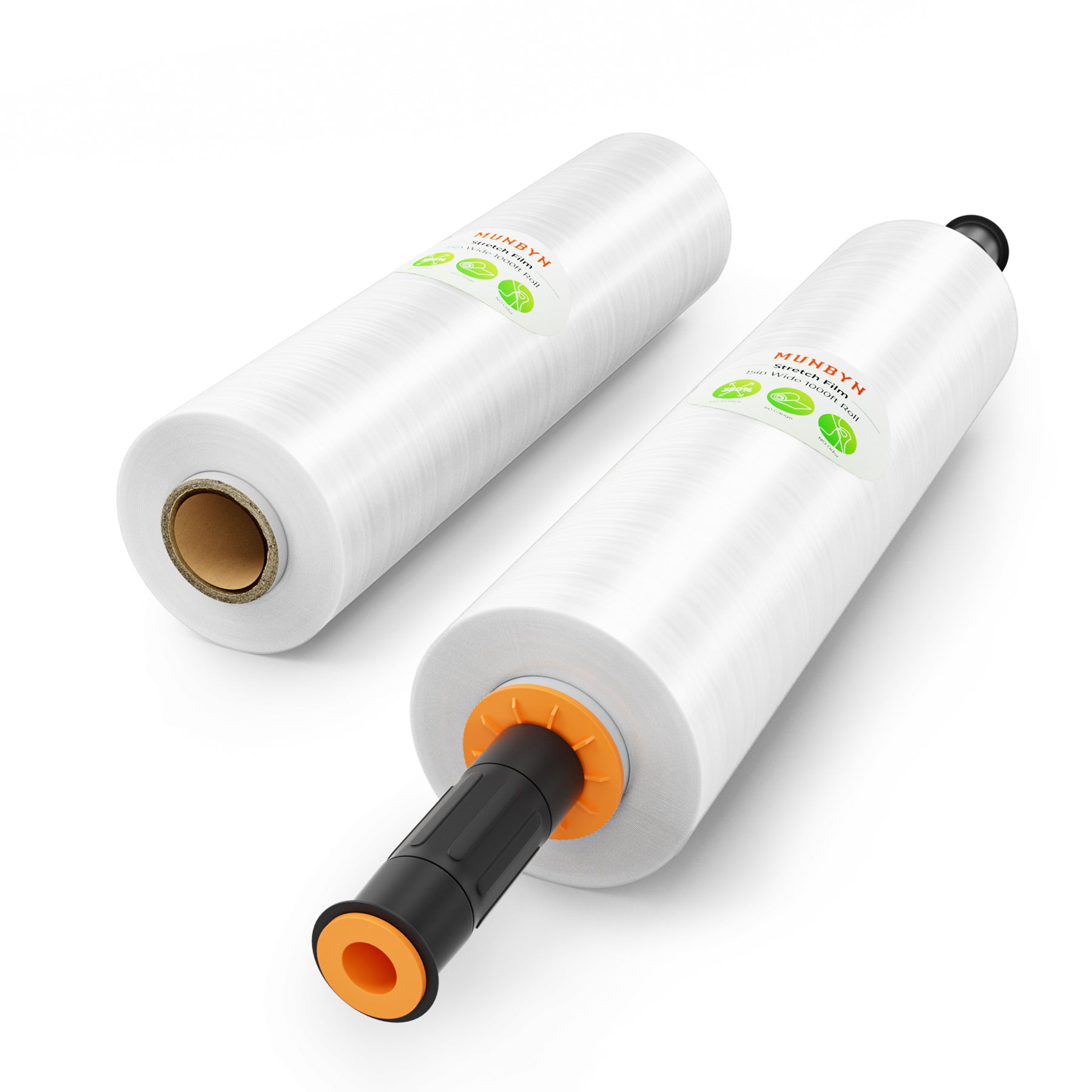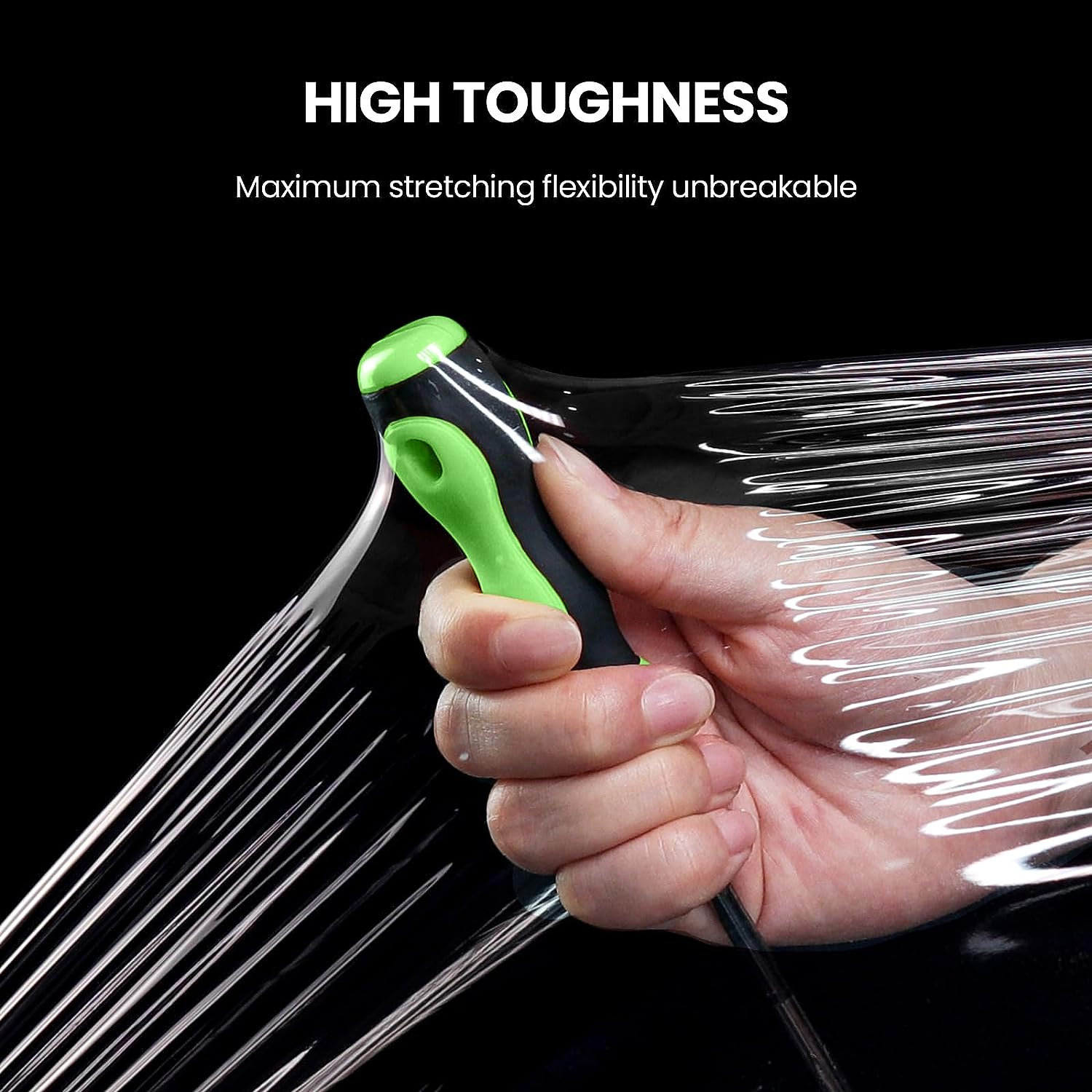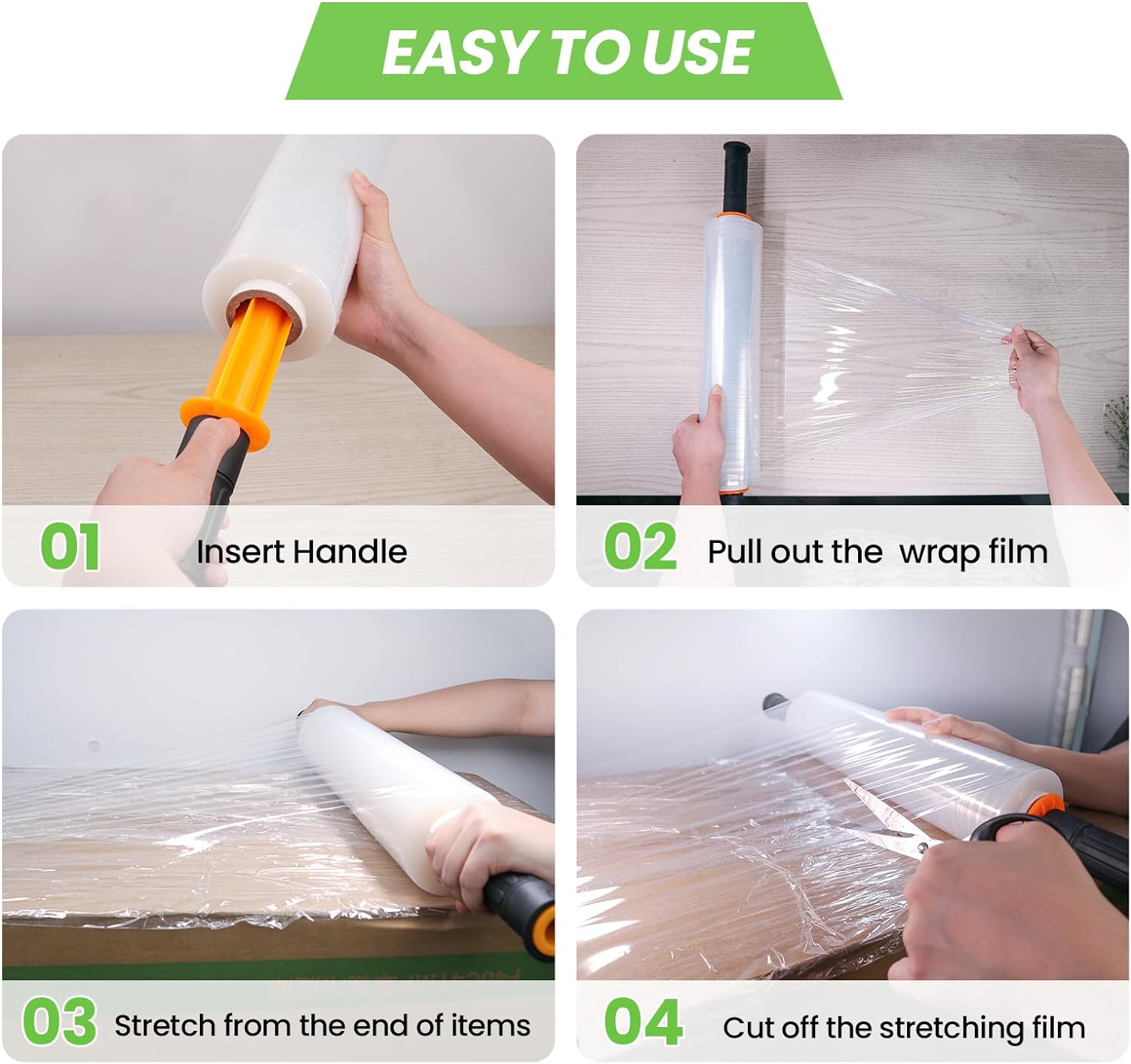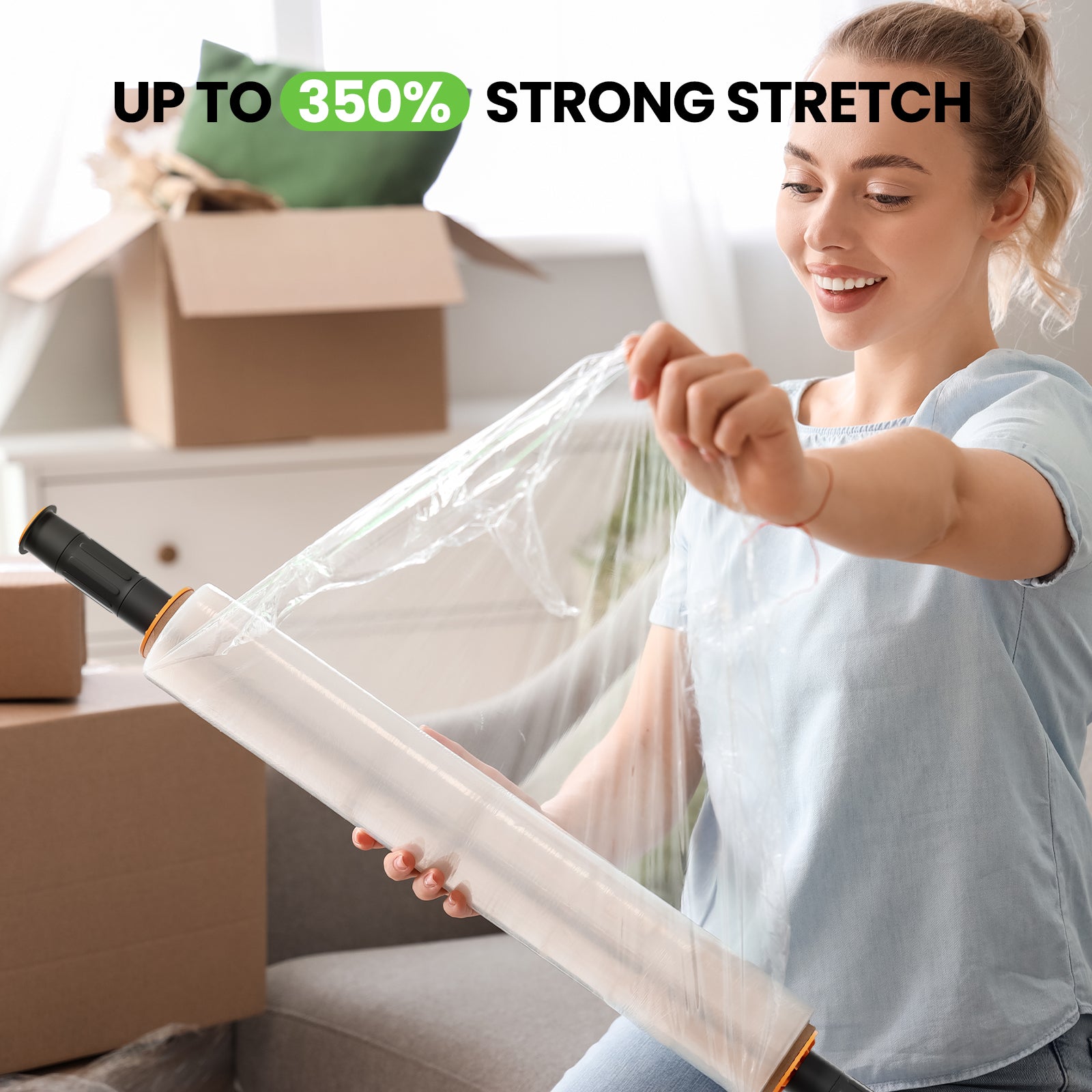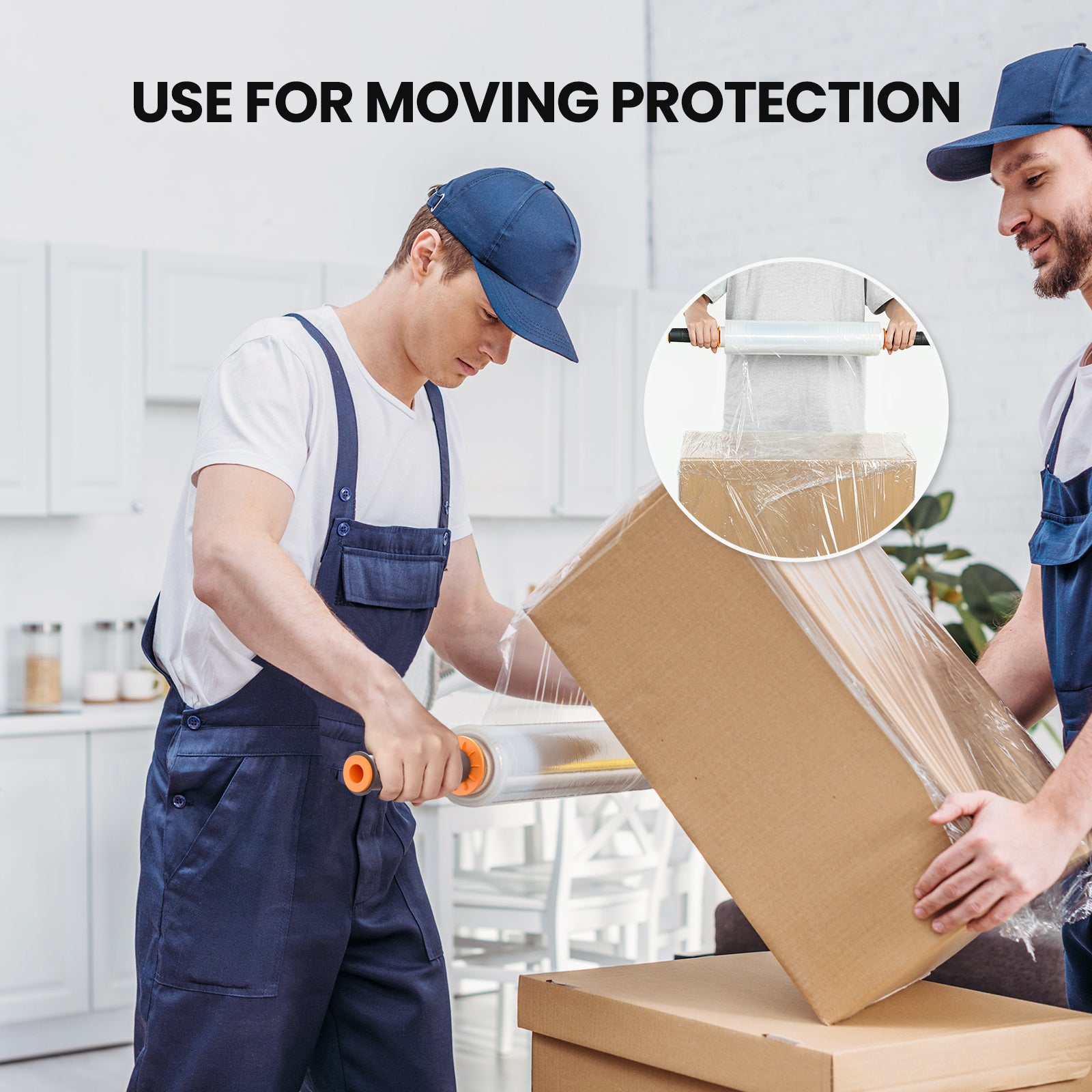 MUNBYN Stretch Film Wrap Roll with Handles - 15 In. x 1000 Ft. (2-Pack)
Heavy Duty Stretch Wrap: MUNBYN stretch film is made of 60 gauge thick industrial strength material using premium imported materials to guarantee its superior quality. The dimensions of the plastic film are 15 inches in width x 1000 feet in length.

Rolling Handles Design: The package contains 2 rolls of stretch film and 2 handles for easy rolling. Just simply inserted into the holes on both sides of the stretch wrap, easy to use and help you increase packaging efficiency.

Multiple Purpose Uses: Our stretch film is the best choice for moving, express logistics, material protection, household packing. Also ideal for various industrial and personal purposes. Choose MUNBYN Packing Wrap Plastic Roll,bring you high efficiency and convenience.

Up to 350% Stretch Ability: Our shrink wrap roll offers up to 350% stretch ability, which means that the more you stretch it, the more adhesive is activated. This makes it easy to wrap and seal items securely without the need for additional tape. It can conform to the shape of the item and provide a snug, secure fit. Easy to remove once your items have arrived at their destination.

Premium Quality: Our shrink wrap roll is clear, suitable for transparent colorless wrap—Facilitates the identification of boxes in the warehouse. It is designed to be puncture-resistant, waterproof, providing an extra layer of protection for your items during transit. Whether you need to ship items across the country or simply store them in a warehouse, this stretch wrap film is an excellent choice.
Free Shipping on Orders $99+
14-Day Return Policy
2-Year Warranty