>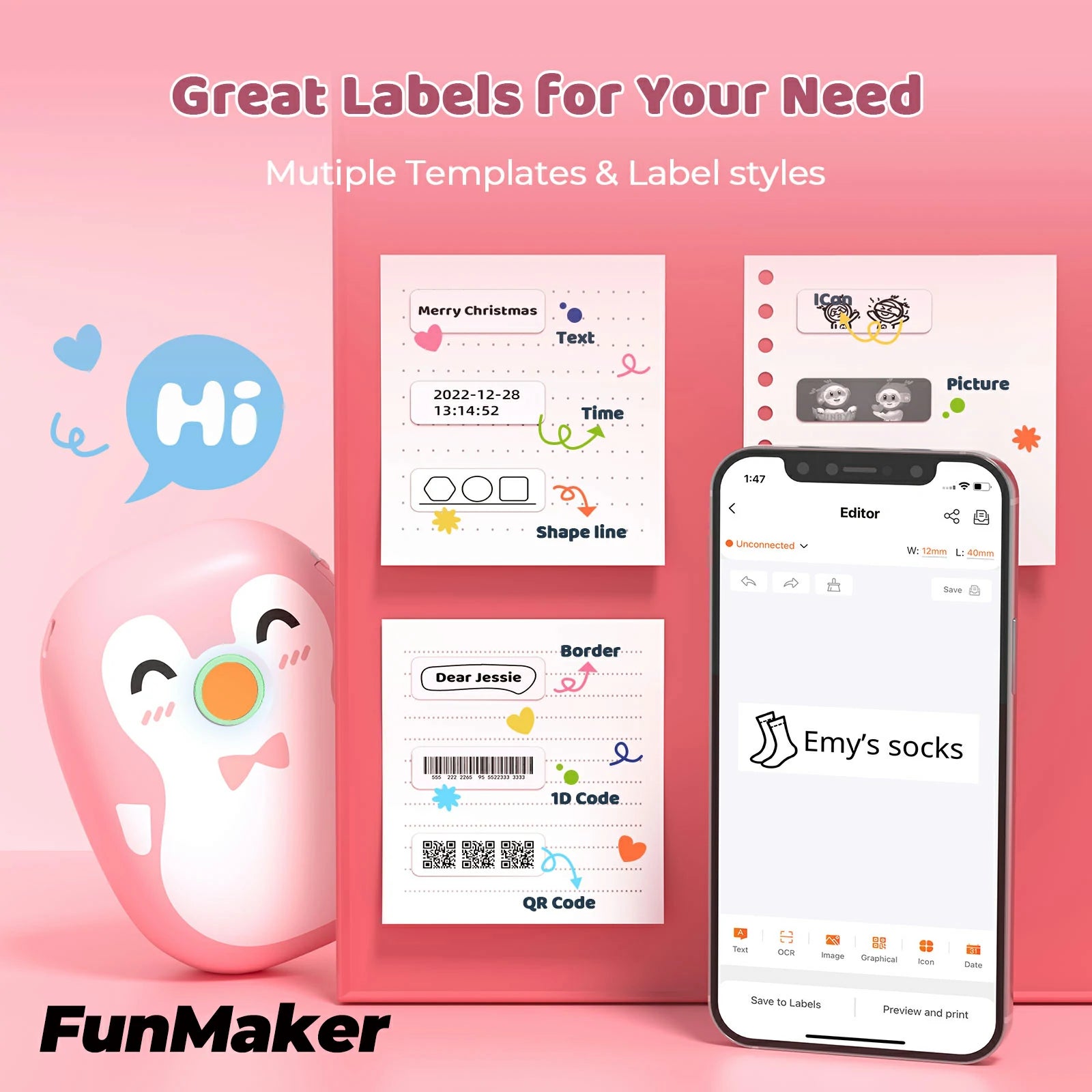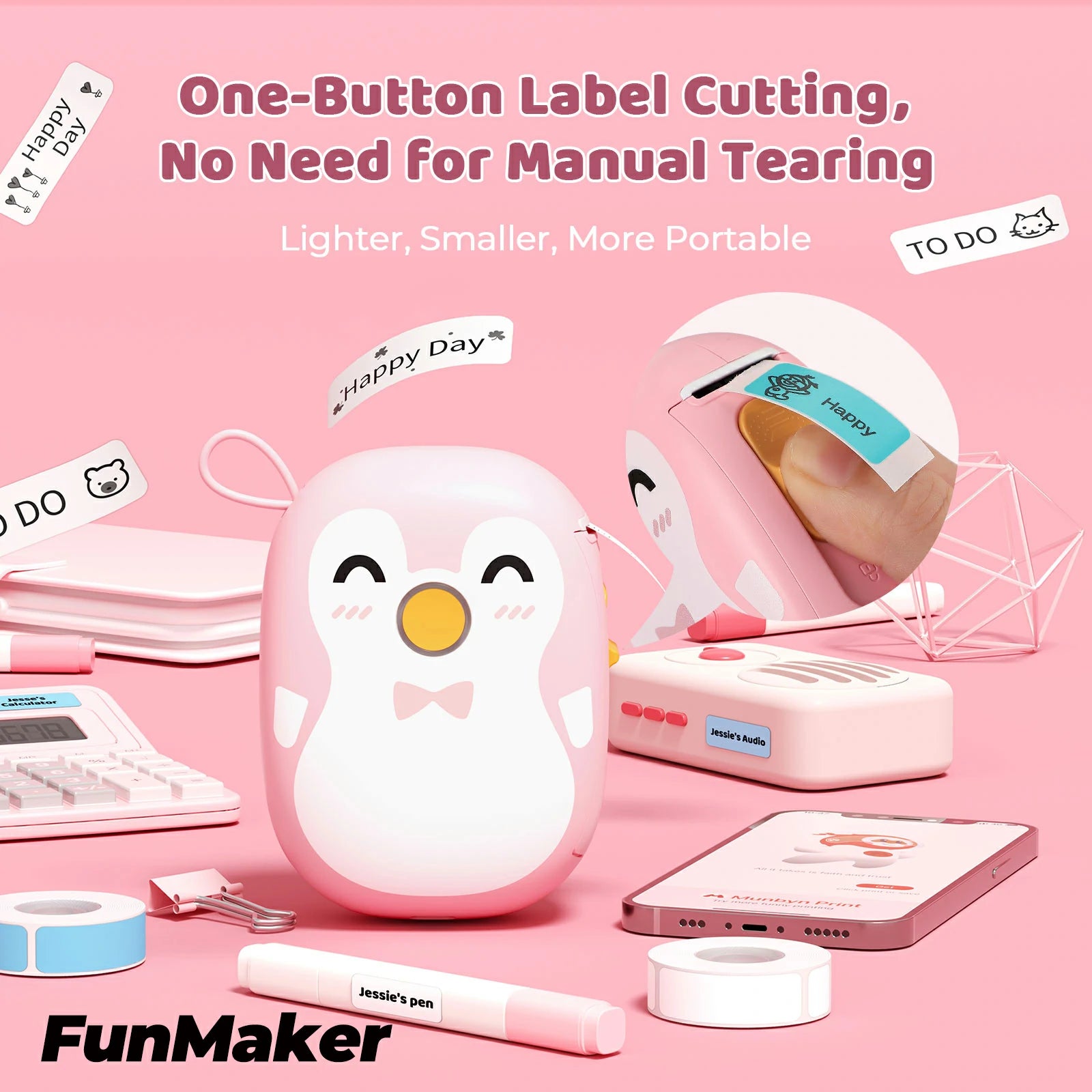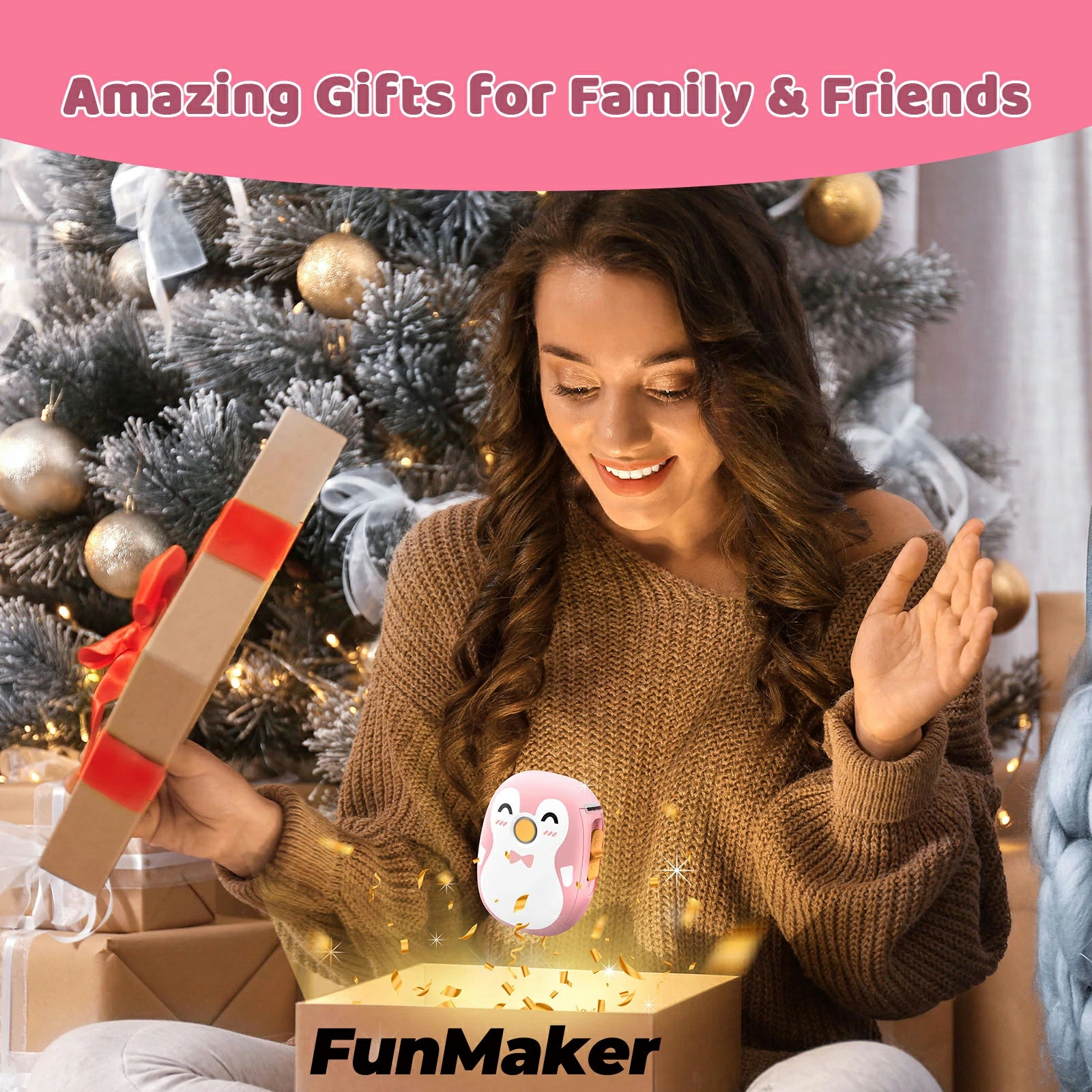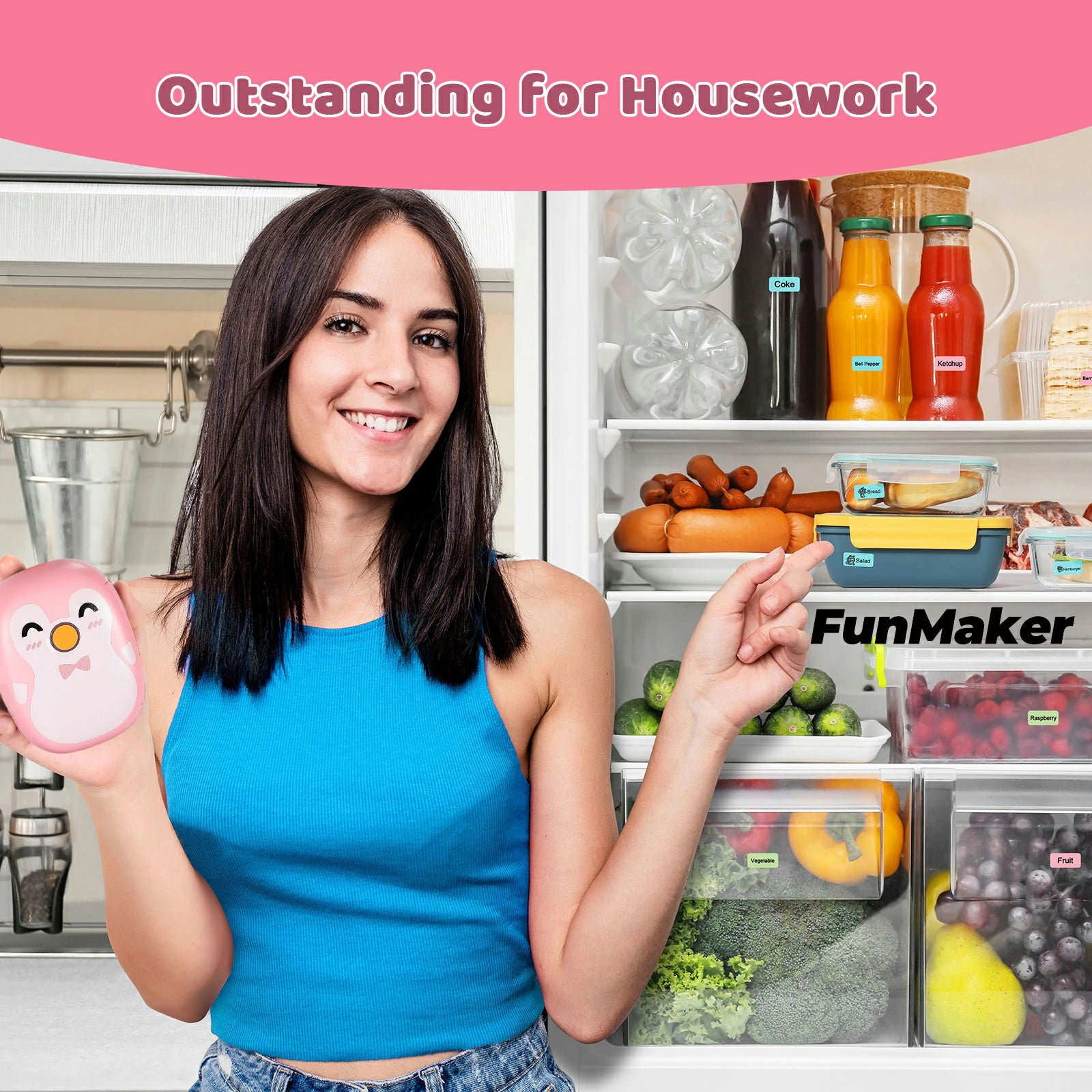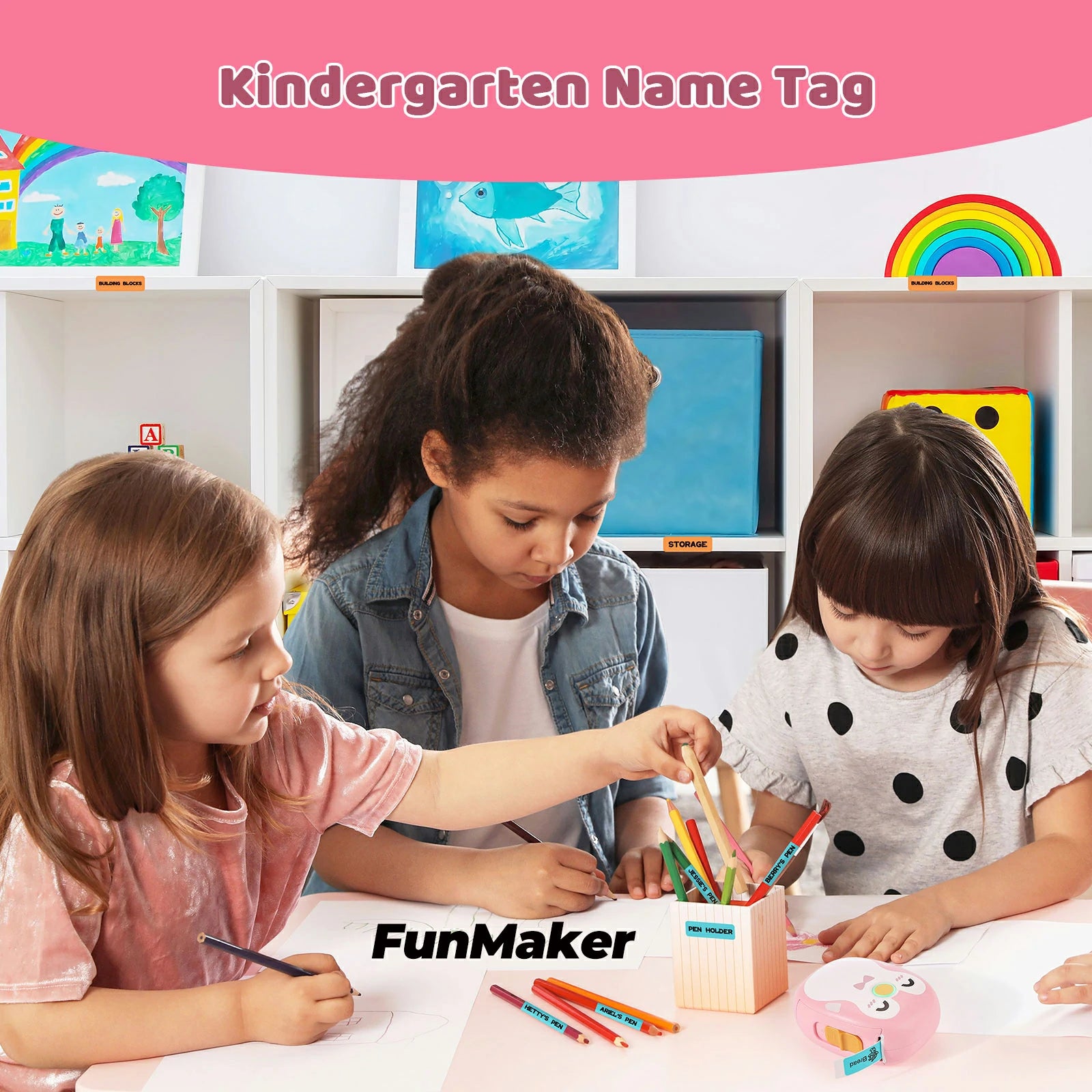 MUNBYN FunMaker Pink Penguin Mini Thermal Label Printer IMP032 with labels
Bluetooth
Note: Currently only available in the United States
· Each package includes a complimentary roll of white thermal label paper.
· Multiple Font Sizes and Styles, One-click printing, saving time, and effort.

· Portable & New Technology.

· Widely use & Customize your own label.
· The Munbyn Print app is rich in material and continuously updates 1000+ design options, icons, patterns, custom barcodes, etc.
Style:
Pink Penguin(with 1 label tape)
Give your goods a unique flare
The Munbyn Print APP offers over 1,000 templates with a variety of text, fonts, pictures, icons, logos, and other elements to keep your materials as unique as you are. Create your own charming labels in seconds with your phone or tablet.
Penguin Design
The MUNBYN Penguin mini thermal label printer uses Bluetooth wireless technology and allows you to create and print labels 12-15 mm wide using the free MUNBYN Print App on your smartphone or tablet. It is made of high-quality ABS plastic that is guaranteed to last. The compact and cute design of the printer makes it an excellent choice for supermarkets, retailers, clothing, jewelry, small company owners, and office and home organization.
Keep everything neat and orderly
It can print a variety of languages, numbers, patterns, logos, icons, barcodes, QR codes, and so on. This little label printer is ideal for staying organized—label your books, paperwork, kitchenware, and other valuables. Price tags, cable identification, personal item identification, food date labeling, and other applications benefit from labels whose widths range from 0.47 to 0.59 inches.
Bluetooth Connection
Supports wireless Bluetooth connections to use, but only works with IOS, Android, and iPad. The MUNBYN penguin thermal label printer offers excellent print resolution, resulting in fast processing and high-resolution labels.
Built-in Battery
The built-in lithium battery has a large capacity and can be charged. It can be used for a month on a single charge. This saves you the trouble of buying and replacing batteries over a long period, and it's also very beneficial to the environment.
Portable Size
The mini MUNBYN penguin label machine is small enough to carry and use anywhere. On a single charge, the battery may last up to a month. This tape label machine weighs less than half a pound and fits easily into a pocket or small bag. You can type in whatever label you like, and it will be produced and ready to use in seconds.
Save Money
The MUNBYN Penguin Thermal Label Printer will help you save money, time, and effort. This Bluetooth label printer employs BPA-free direct thermal technology and does not require ink, toner, or ribbons. When compared to inkjet printers, it is less expensive.