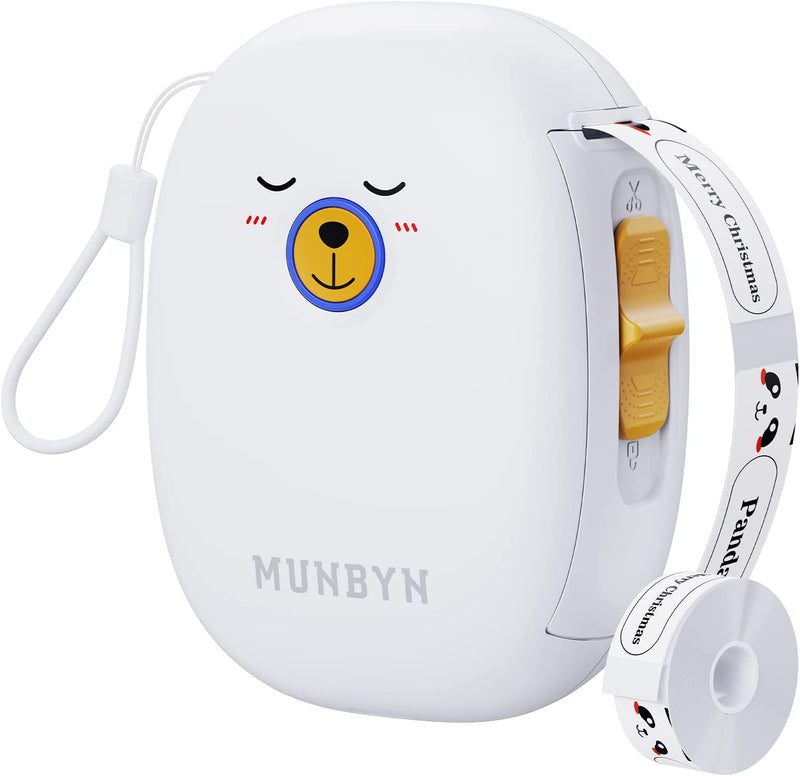 >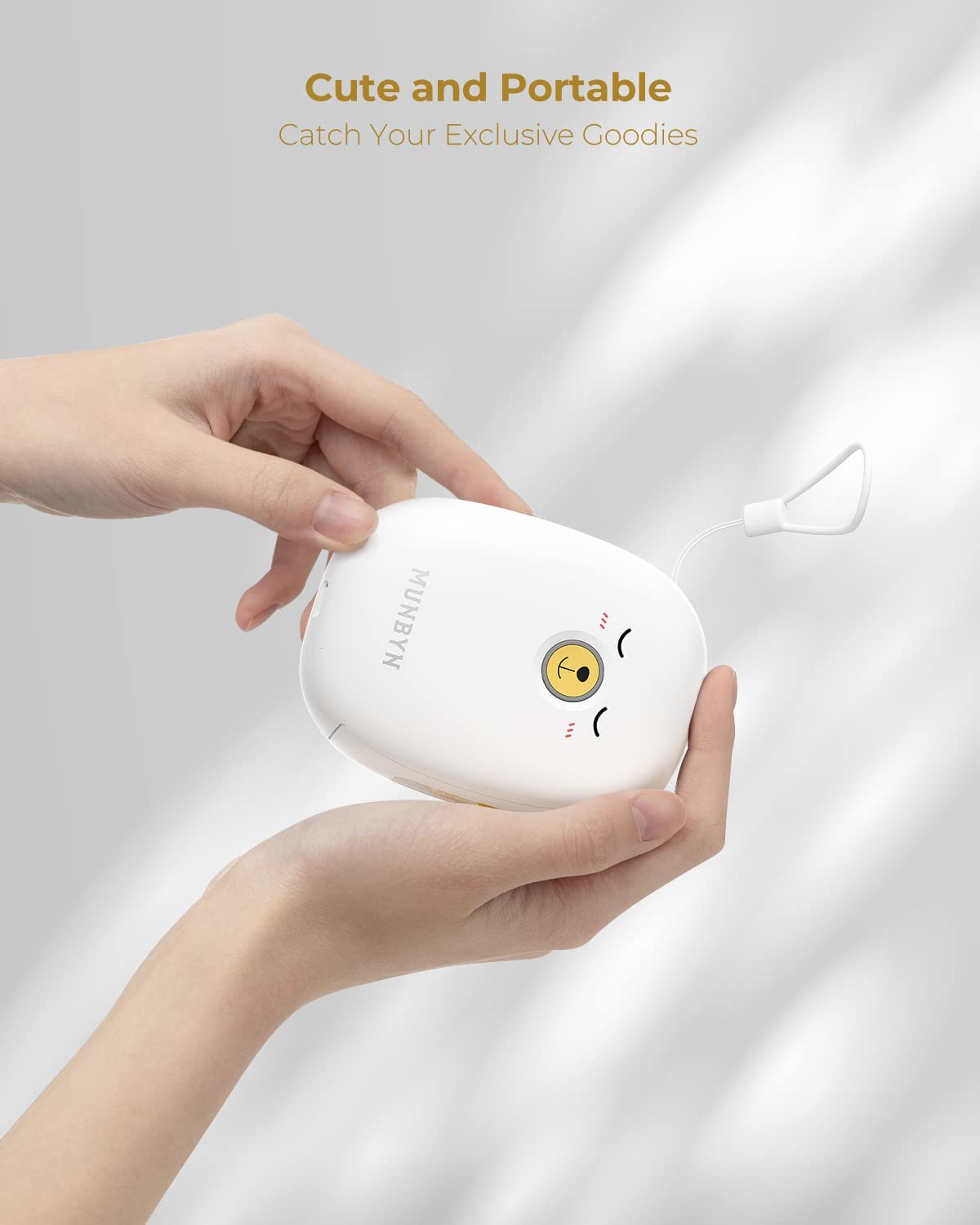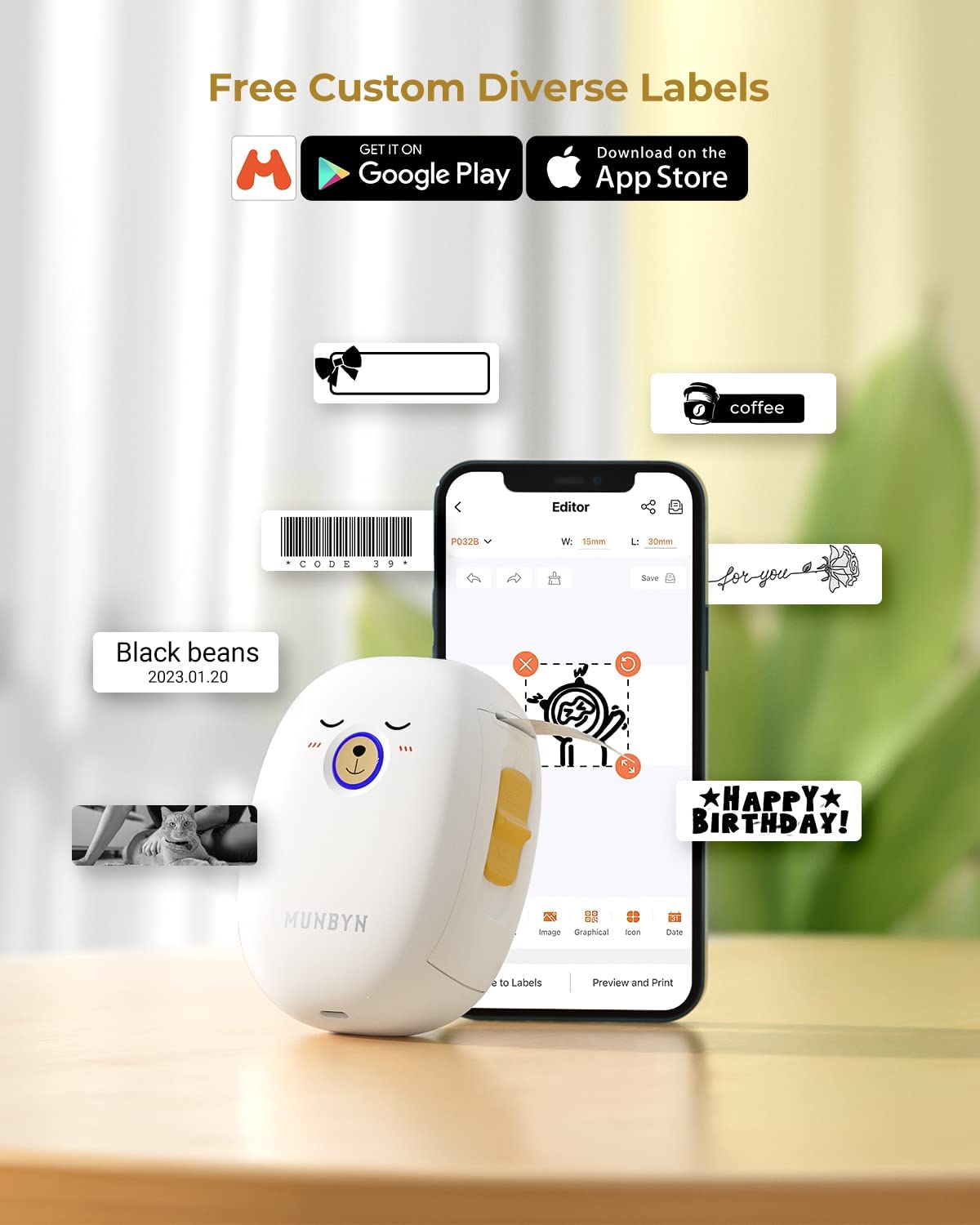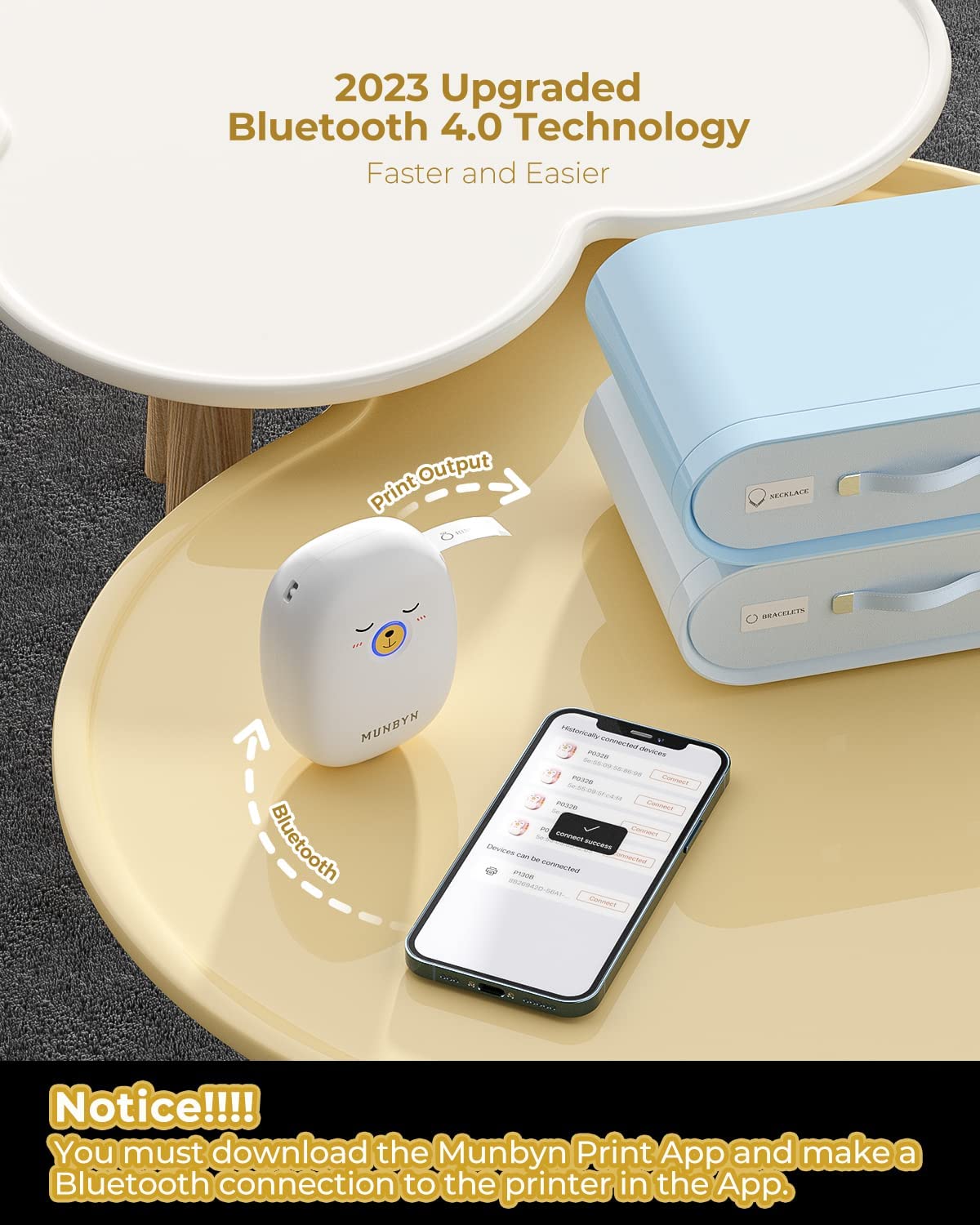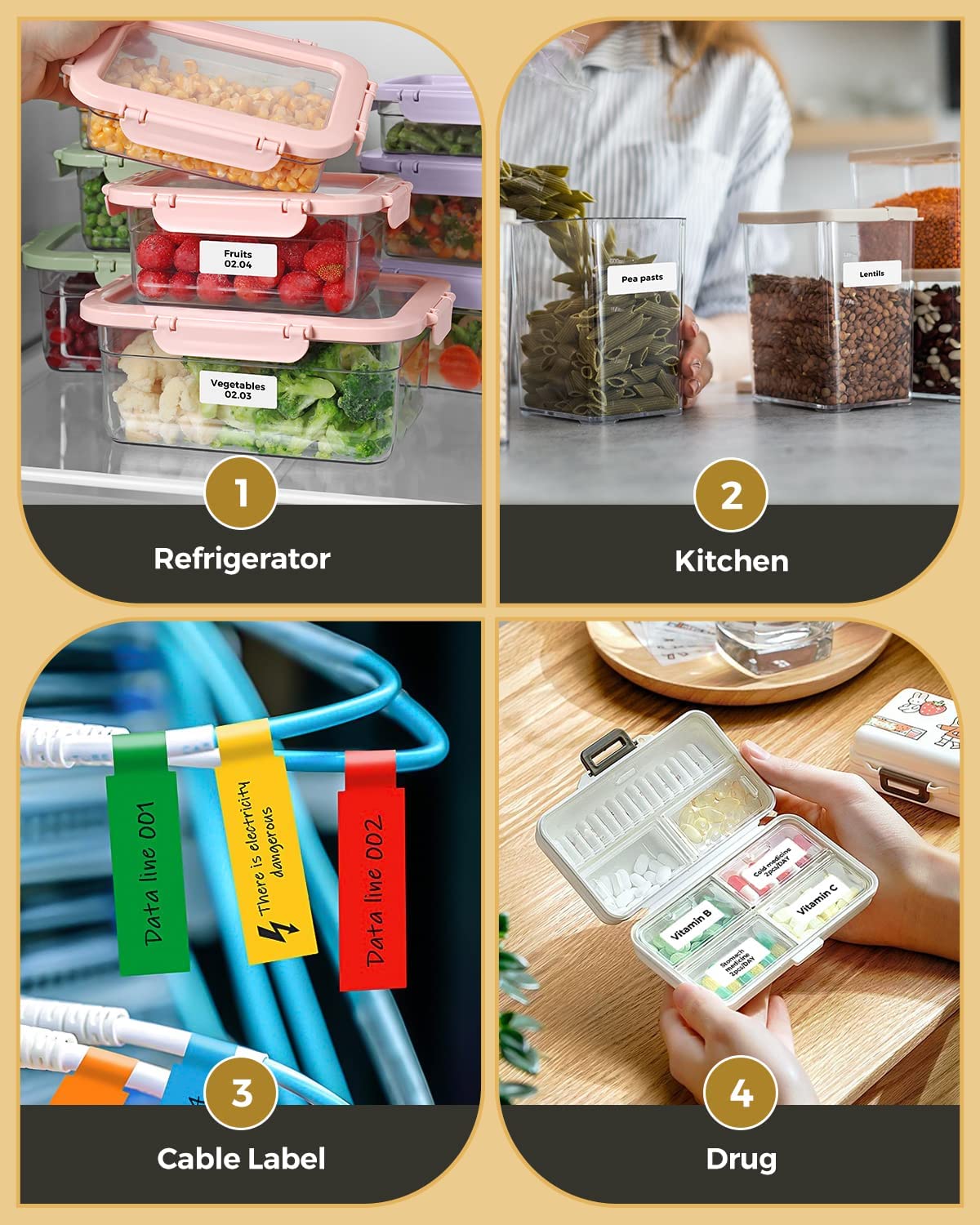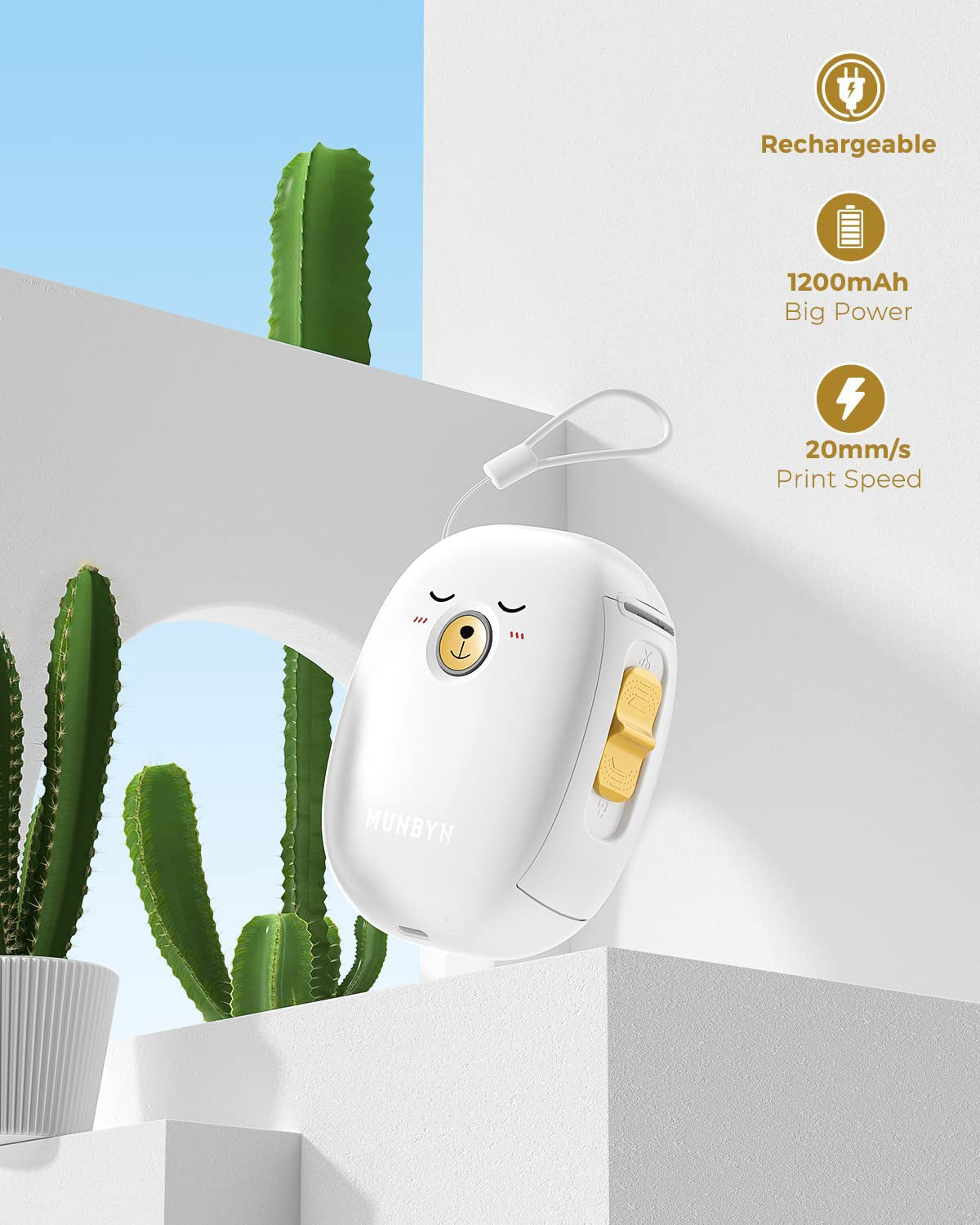 MUNBYN Portable Bluetooth Label Maker 032B
Bluetooth
UPC Code: 860010807842
• More Cost-Effective: It comes with 1 roll of thermal label tapes, saving you at least 55% of the money you will spend on additional label paper.
• Multiple Font Sizes and Styles: One-click printing, saving time, and effort. The wireless label printer comes equipped with a wide range of label customization options, including sixteen font sizes, ten text styles, four boxes, and a built-in library of over 400 symbols and clip-art images.
• Portable & New Technology: Download the MUNBYN app and connect flawlessly to this label maker via Bluetooth. Only 160g, you can easily carry it wherever you go-Put it in your pocket or bag.
• Customize your label: We have multiple styles of label tape for choosing from, such as color labels, pattern labels, and price labels. All the stickers are well-made to ensure that there is no residue left. They are also tear-resistant and scratch-resistant.
• Widely used: Perfect for home/office/organization/Christmas gift and more applications. Suitable for labeling, storing, marking, and more endless tasks daily. Ideal for Easter, holiday presents, and Christmas and new year gifts to women, teen girls, children, family, and friends.
Functionality and Cuteness

MUNBYN bear-like portable label maker is a Bluetooth thermal label maker that combines functionality and cuteness. It is a portable label maker that can help you print thermal labels for various purposes in a fast and easy way, which is cost-effective and eco-friendly. MUNBYN Bluetooth bear-like label maker has a round body and a yellow nose that looks like a white bear. It also comes with stickers that you can use to decorate your printer. It is a perfect choice for anyone who loves printing labels and bears.
High Printing Quality and Speed

MUNBYN bear-like sticker maker has a high printing quality and speed. It can print sticker labels up to 15mm wide and 203dpi resolution. It can also print up to 40 labels per minute. This sticker maker has a built-in rechargeable battery that can last up to 4 hours of continuous use or 7 days of standby time. You can charge it using a USB cable that is included in the package.
Easy to Use and Compatible

MUNBYN portable Bluetooth bear-like thermal label maker is easy to use and compatible with most mobile devices. You just need to download the free app on your smartphone or tablet and pair it with your printer via Bluetooth. Then you can choose from hundreds of templates or design your own labels using text, images, emojis, and more. Once you are satisfied with your design, you can print it out in seconds using the thermal paper roll that comes with your printer.
Portable and Versatile

MUNBYN Bluetooth label maker is portable and versatile. You can carry it with you wherever you need to print labels, such as in your office, warehouse, store, or home. You can use it anywhere you need to print labels, such as for products, packages, inventory, receipts, barcodes, and more. You can also use it outdoors with a power source or a battery.